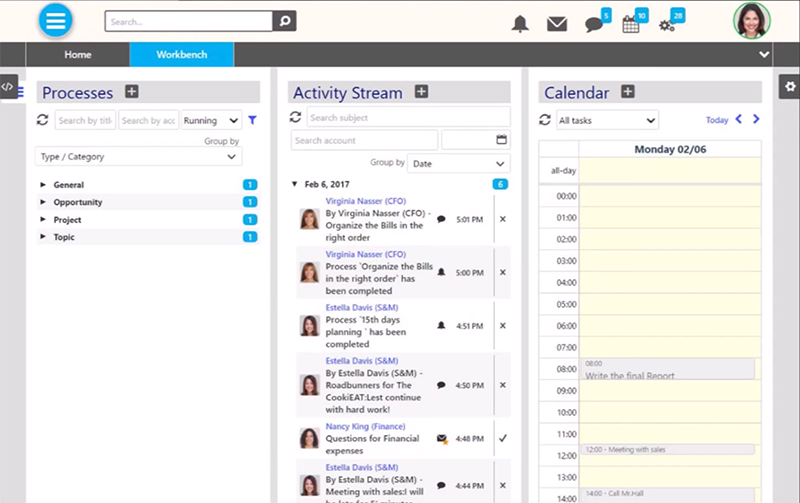 It is a versatile platform that improves important processes such as organization of business units, task management, email integration, resource allocation, project planning, and more.
With Comidor, you can carry out project management tasks without needing to invest in specialized software for project management. The program allows you to easily perform standard project management tasks such as scheduling and creating timelines, calendars, and Gantt charts. In addition, you can categorize the different departments in your organization into virtual group, affiliate group, and company group.
Comidor offers impressive task management capabilities and enables you to group tasks, manage ongoing tasks, handle stakeholders' assignments, and store task history. On top of that, you get helpful collaboration tools for team development, social collaboration, web conferencing, and instant messaging. Your team members can utilize the app for resource forecasting, reporting, and budget preparation. Another highlight is you can effortlessly customize the dashboard for your specific needs.
You can leverage Comidor to integrate all your important business functions and to improve your employees' engagement. The platform accelerates information flow and empowers you to easily track each process as it is executed. On top of that, you can utilize it for business optimization and to save effort and time spent on each process. Another benefit is you can extend Comidor to develop new applications. In short, the software can help your company to get a distinct competitive edge over the competition.