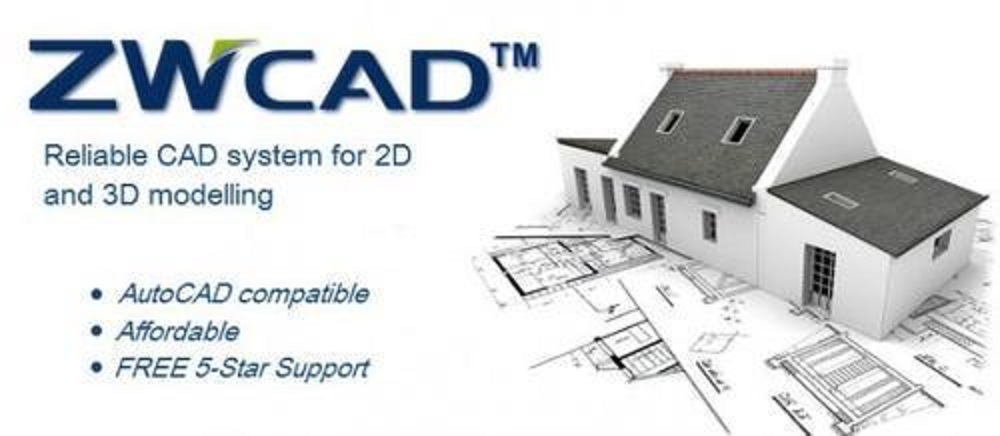 The main benefits of ZWCAD are its unique innovation tools & CAD features, SmartMouse and SmartSelect features, fast installation and AutoCAD-like features. Here are more details:
Unique Innovation Tools & CAD Features
ZWCAD offers unique innovation tools as well as CAD features which make day-to-day drafting effective and easy. It is .dwg compatible and offers code-level API ability. It also comes with traditional & ribbon interfaces, giving users the freedom to choose a work environment they are most comfortable with.
SmartMouse and SmartSelect Features
SmartMouse feature provides a seamless experience when it comes to command execution. With this feature, users can move the mouse on a particular track in order to activate move, circle or any command that is frequently used. Moreover, ZWCAD comes with SmartSelect feature that helps users find entities easier.
Fast Installation
ZWCAD lightweight package offers full design functionality but comes in a small size, hence relieving the burden on a local computer's OS. So you can install the software quickly. Moreover, the software uses memory optimization technology, allowing it to lessen the memory usage and open drawings faster. Users can open drawings of more than 100MB seamlessly for a smooth and constant operation.
AutoCAD-like Features
ZWCAD comes with easy-to-use AutoCAD-like features. It allows users to take advantage of the ability to switch between the mobile devices and desktop, which is often found on other 2D CAD software. ZWCAD mobile solution coupled with the notable CAD Pockets offers flexible workflows and mobility. Users can work even while on the go.