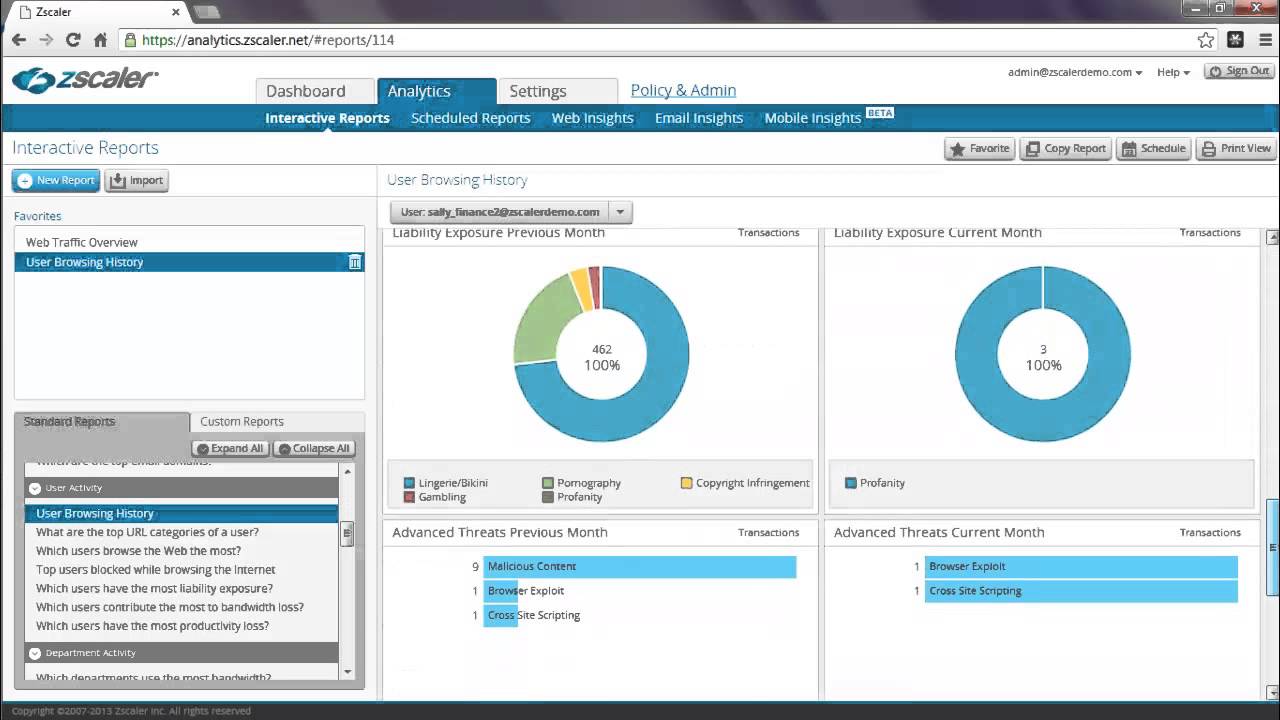 The main benefits of Zscaler are it is a three-tiered solution, it enforces consistent policy, and it has unified control. Here are the specifics:
Three-Tiered Cloud Security Solution
Zscaler is composed of modules that provide users with swift, redundancy, and resilient performance. With this capability, users can access applications, services, and contents with maximum security.
Enforce Consistent Policy
With the software's enforcement nodes, users can get a top-notched experience. The traffic is directly sent to these, where significant policies are strictly and consistently enforced. Data logs are not stored in these nodes, but the nodes scanned them in RAM and scrubbed them. This simply means that data logs are generated in memory after they are sent to the logging plane of Zscaler.
Central Control
Zscaler comes with an activity monitor that scans the whole cloud system and provides users with a unified interface for settings, threat data, and updates of software and database. The central administrative section is dispensed across data centers worldwide, ensuring optimum performance and redundancy.
Compressed Lossless Logs
You may need to mind the data log to acquire deeper insights about the network and evaluate the traffic flow. Zscaler ensures that all logs are compressed but remain lossless with the use of Nanolog technology. Because the software can relay the data to the third-party SIEM services, you can surely write logs to disks while keeping in compliance with your area's regulations.