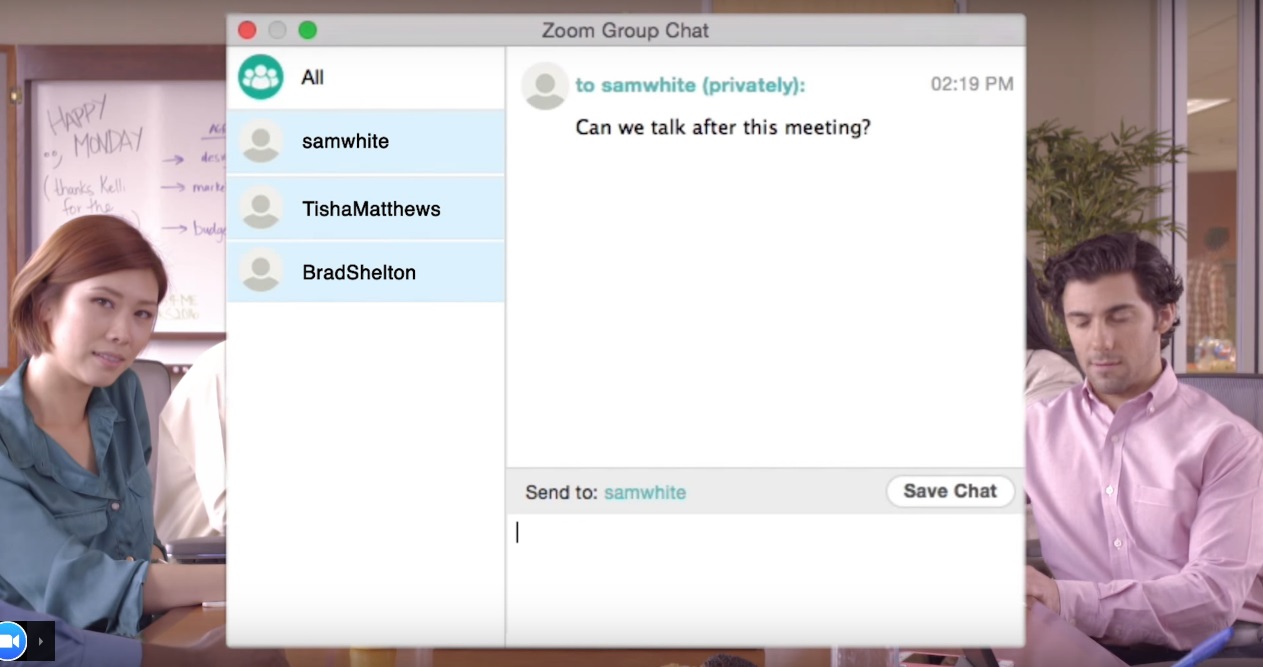 Zoom main benefits include the flexibility of its native mobile apps and affordability. Here are the details:
Zoom offers both native mobile and desktop versions that let users collaborate and connect remotely. It has support for Blackberry, Android, iOS, Mac, and Windows operating systems. Various Zoom reviews also reveal that additional support can be attained for H.323/SIP Room Systems and Zoom Rooms.

The platform allows users to connect to more than one conference room, add remote attendees, and carry out face-to-face meetings in one mouse click. Zoom's own SDVC System offers integration with current audio solutions and can dial to mobile devices, which helps employees to participate on the go.

Based on Zoom reviews, live Q&A and webinar can host as many as 25 panelists allowing them to answer questions from incoming attendees. It can also run polls and generate reports to gain insight from attendees.

What's more, Zoom Business IM makes it easy for company teams to share audio files, text messages, images, and other content in group chats across any mobile device or PC. Since the IM is highly integrated, users can utilize video conferencing and invite other conference rooms and attendees from their list of contacts. Files can be moved and shared within the Zoom Business IM and be retrieved later from the Zoom's library.