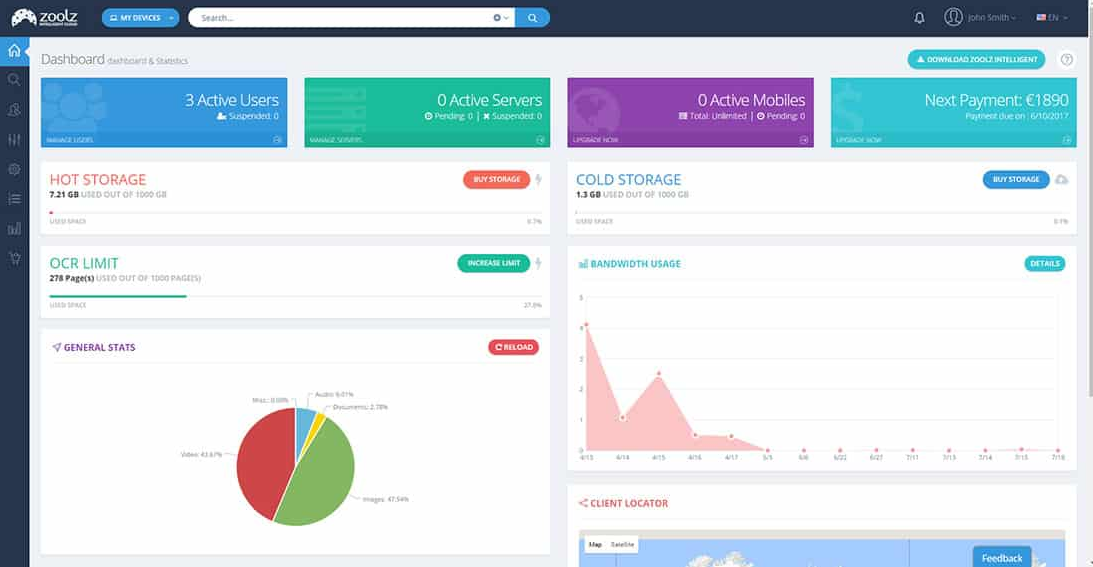 The main benefits of Zoolz Intelligent Cloud are its efficient data management, user management, and easy document discovery. Here are more details:
Efficient Data Management
Zoolz Intelligent Cloud is a reliable solution that includes advanced data management features. The solution enables users to streamline all data management processes and store data in a secure location. The best part is that Zoolz Intelligent Cloud combines data processes with artificial intelligence to maximize data and boost data management workflows. Zoolz Intelligent Cloud enables users to manage large amounts of data; whether a company is handling terabytes or petabytes, the solution processes it without a hitch. This results in enhanced productivity, delivers actionable insights and steers business to their desired goals.
Effective User Management
Also, Zoolz Intelligent Cloud has reliable user management functionality. The module enables businesses to grant access to data and processes, but remain in total control of everything. With the functionality, it's a breeze to manage users, stipulate permissions, and monitor all account activities with the help of the auditing tool.
Easy Document Discovery
Better still, Zoolz Intelligent Cloud is built for convenience. The platform features a powerful eDiscovery feature that enables users to find the document they need with ease. That not all, with the autodiscovery capability, it is a breeze to accurately and instantly find files.  Users don't have to know the exact file name, with the feature they get precise results within seconds.