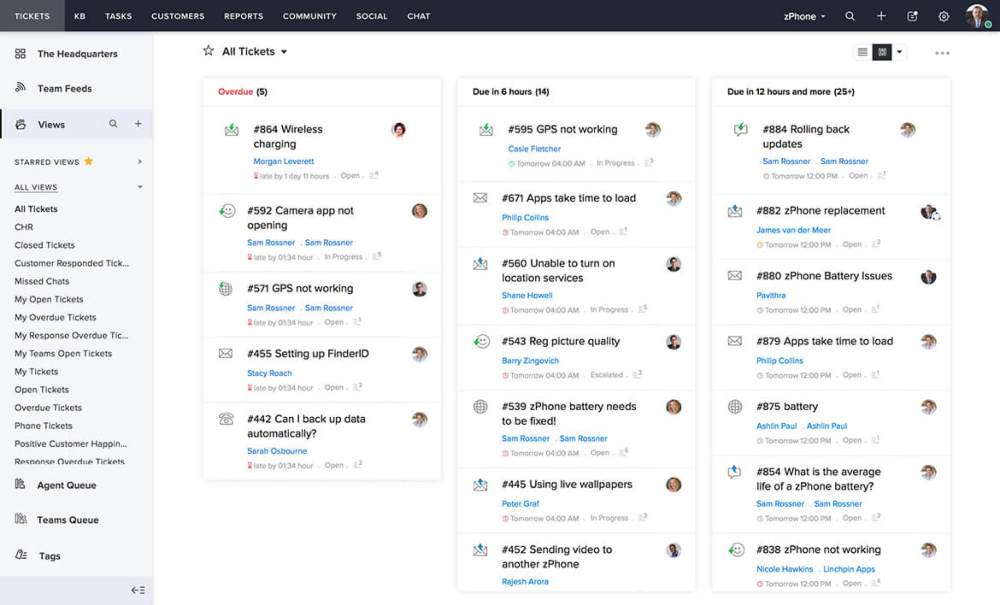 The main benefits of Zoho Support are its online nature, its numerous features, and its customization options.
Users of Zoho Support can be assured that the information they have on clients they are talking with has been gathered in real-time. This is made possible by the platform's online nature, which allows agents to access data wherever they may be, so long as there is an internet connection.
Productivity and effectiveness are also boosted by Zoho Support's multiple features. Zoho Support can even be customized so that the demands of businesses — whatever size it may be — can be effectively met.