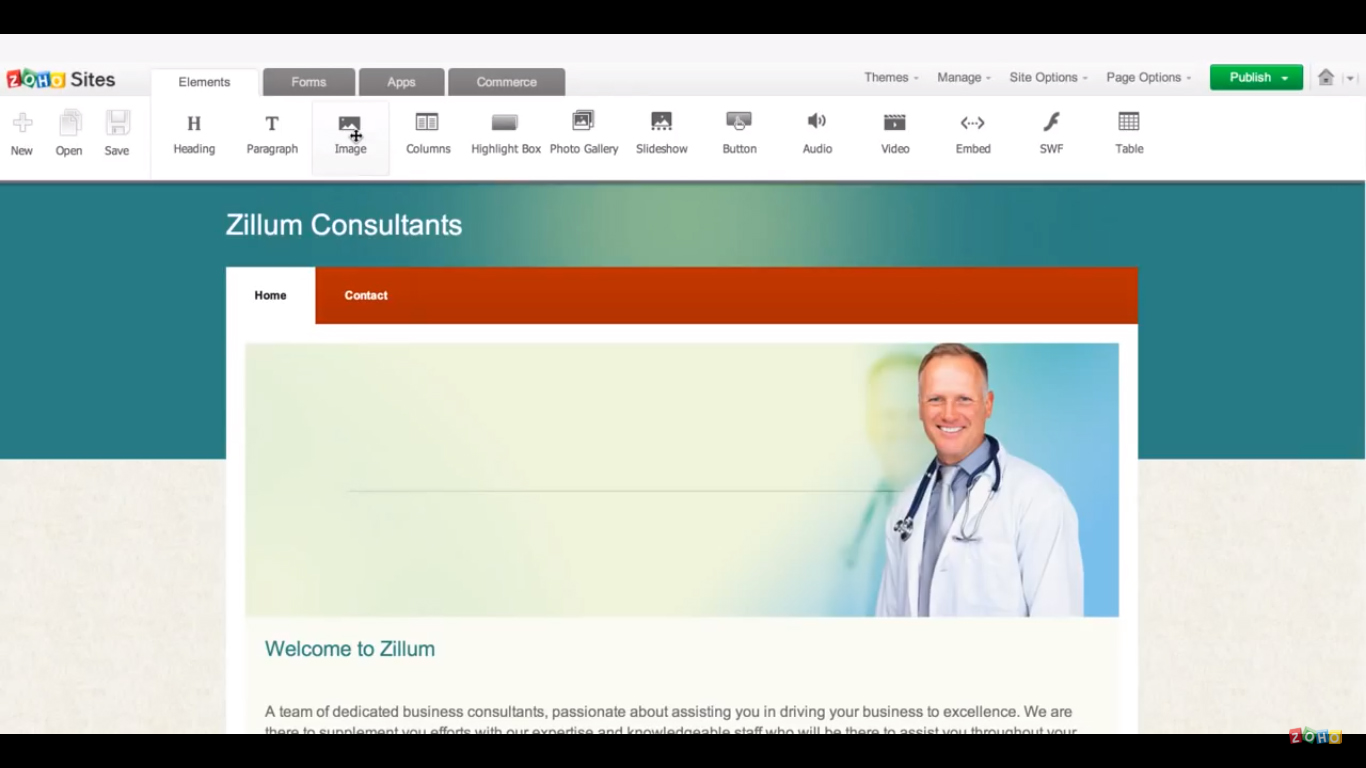 The benefits of Zoho Sites are, it is intuitive, affordable and it natively integrates to the widely used Zoho suite of productivity tools. Here are the details:
Easy to use
User experience is one of the platform's best asset. Compared to other products, Zoho Sites is a lot less complicated, any casual user can quickly learn its features. Pages can be easily edited with drag-and-drop functionality. The generated website is also optimized for mobile devices, saving you from redoing the site map from scratch.
Cut costs for the users
Zoho Sites is affordable even for freelancers. For starters, its basic capabilities and functions can be availed by anyone for free. Not only that, but users won't need coders to set their websites up since the platform is intuitive; even without technical skills you can get the site up and running fast.
Perfect for online sellers
Although Zoho Sites can be used by anyone, small to medium-sized retail businesses that aim to showcase their products online will benefit most from the platform. The web builder is capable of creating an attractive slideshow and features multimedia support which is an effective hook, such as attracting visitors with demos, visual podcasts, and rich content. Customers can provide comments and reviews of products, as well. The site also features social network integrations to boost your audience reach.
Customizable
The platform comes with various pre-made themes that users can customize to suit their brand's needs as well as configure it to specific ad or event requirements.
Ready to launch sites
Websites that are built through Zoho Sites are already SEO optimized, secure and complete with various page controls for proper management of contents. Websites are also hosted in a reliable server with unlimited capabilities. Users can blend their sites seamlessly into the Zoho suite of business and productivity tools.