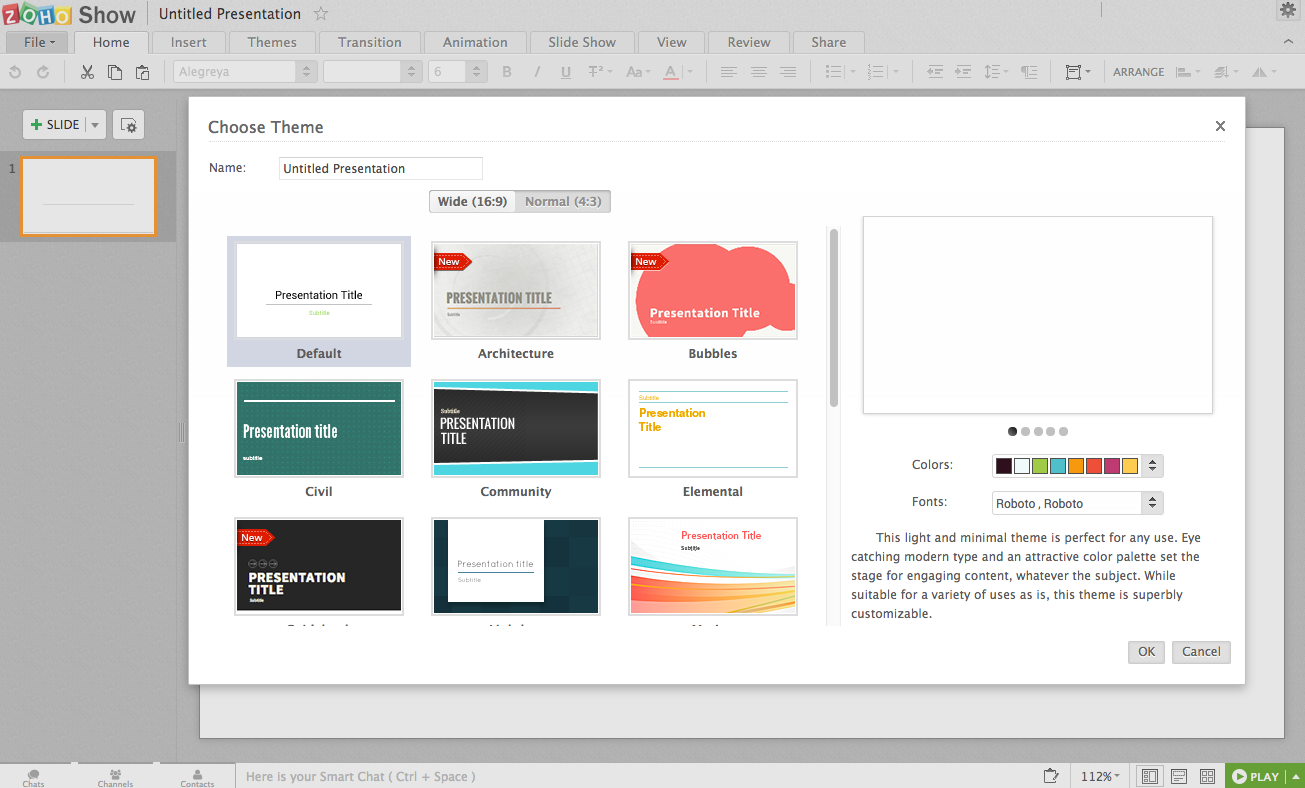 The main benefits of Zoho Show are affordable solution, cloud-based presentation, and import and export functions. Here are the details:
Affordable Solution
For personal use, Zoho Show is free, and for business use, you only need to pay a small fee per month per user. The software is a part of Zoho Office Suite, which means that subscribing to paid plans will offer you robust support to other Zoho apps as well.
Cloud-based Presentations
Zoho Show doesn't depend on any operating system since it is based in the cloud. However, you need to make sure that it is deployed on a supported browser so you can use it. It also supports iOS and Android devices so you can work on your presentations on the go.
Import and Export Functionalities
You can import presentations created on desktop apps to Zoho Show and work them there. This extends functionality and gives you flexibility in case you need to work your presentations in the cloud. Your work can be exported to desktops as well. This functionality is for users who need to present creations from computers or want to view in PDF formats.
Customizable Presentations
Besides ready-made themes, Zoho Show also offers an editor so you can make presentations from scratch. Its customizable tools like background setting, text formatting, animations and transitions, tweet embedding, image editing, and more let you create presentations based on the type of audience.
Safe Sharing and Publishing
Even to non-Zoho users, the presentations created in Zoho Show can be shared. URL sharing makes this possible. This, however, has an expiry date. The software even sets permission to prevent unauthorized edit. Remote presentation broadcasting is supported as well. Users need to input email addresses of participants in the Remote button and the email is sent out to recipients that contain links to presentations.