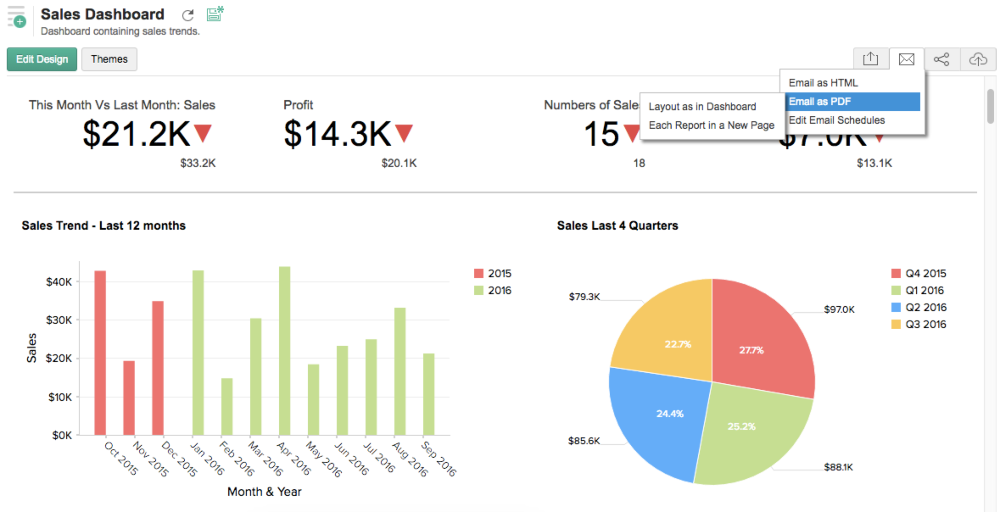 The main benefits of Zoho Reports are its easy setup, its drag-and-drop reports designer, and its accessibility.

Unlike traditional business information and reporting software that can take months to implement, Zoho Report users can get started in a matter of days. They get a SaaS business intelligence solution that saves them time and effort right from the start.
It has an interface that is spreadsheet-like and a reports designer that is drag-and-drop based, which is easy even for less tech-savvy users to learn and grasp.
Zoho Reports lets users collaborate, share, and publish, while also giving them control over what permissions are given to other users. Its web-based nature also makes reports viewable only, with no need to email them to other stakeholders. All that is needed to access the Zoho Reports interface is a web browser and an internet connection.