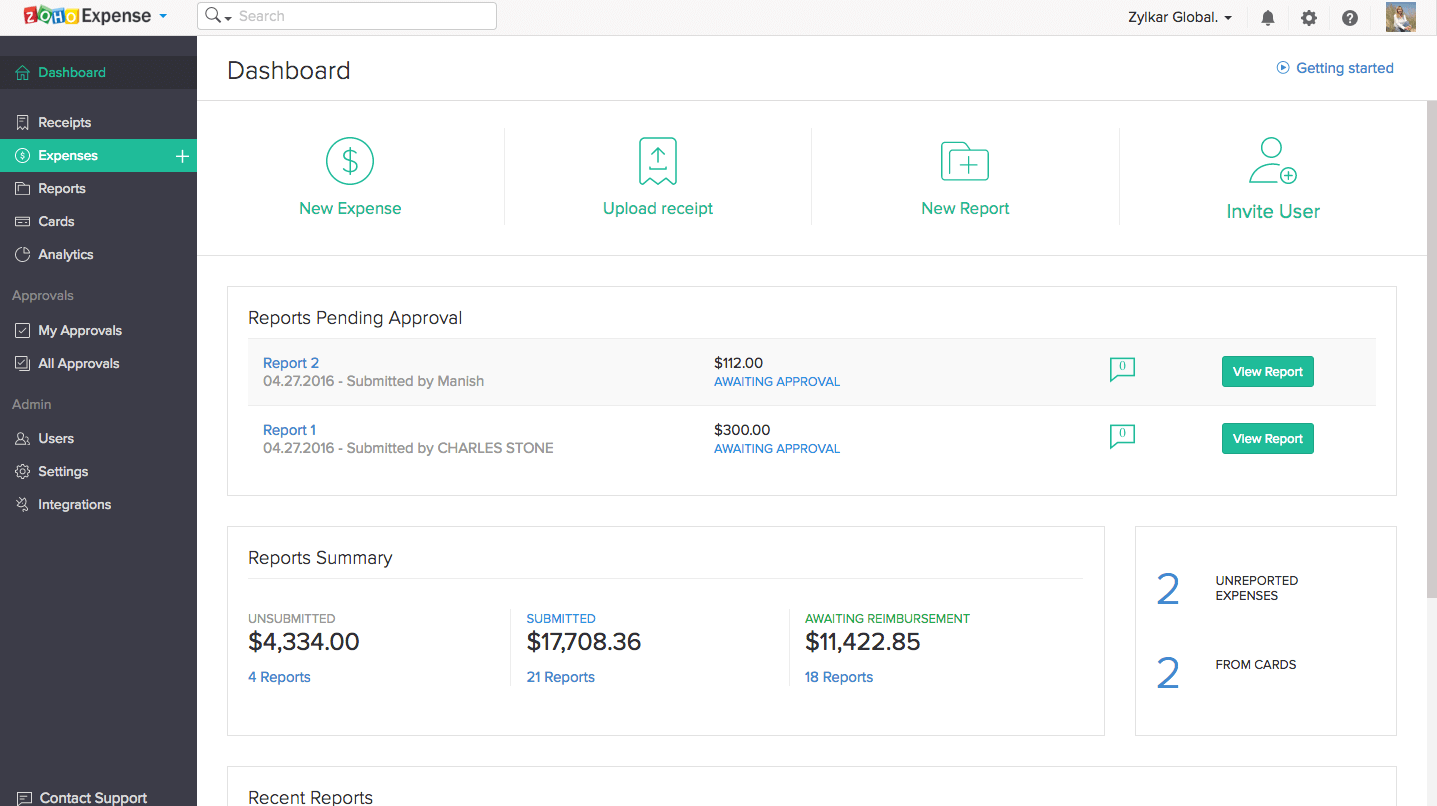 The main benefits of  Zoho Expense are its robust feature set, customizations, and mobile support. Here are the details:
The best part of Zoho Expense's system is that it can please everyone in the company. It's a definite advantage for managers, employees, and finance teams which greatly feel the stress-free and pleasurable automated expense management.
Whether you are in the office, on the road, or anywhere else, this app allows you to keep yourself updated on the company's expenses. The app also quickly logs expenses as they occur to save you some precious time. Zoho Expense also enables you to automatically sync credit card transactions. Lastly, you can add extra details that are related to the expenses and compile comprehensive reports using the additional information anytime.
The app can also simplify the reviewing and approving of expense reports. With just a click of a button, you can deal with these reports faster. Similar to many expense management systems, Zoho Expense can also classify users as administrators, submitters, and approvers. Each role can also be customized and be allowed to hold multiple duties to quicken the expense management process.