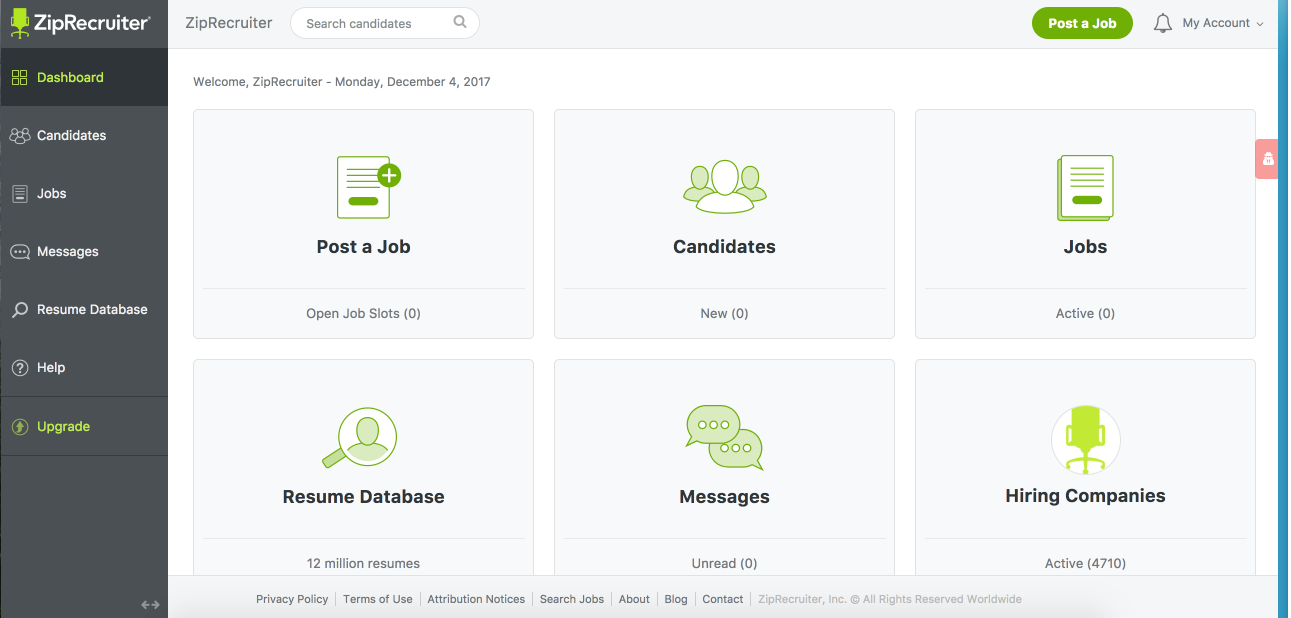 The main benefits of ZipRecruiter are its user-friendly interface, mobile-optimized tool, centralized database for hiring data, and collaboration suite to increase productivity. Read on to learn more about its advantages.
ZipRecruiter is an easy-to-use HR system with approximately 6 million vacancies available. It simplifies hiring and because of that, it is gaining popularity among businesses. The platform makes the process of hiring more affordable and faster. This is possible as all steps can be carried out in a single database of over 50 job boards where posts are displayed and can be accessed by a team with just one click. The collaboration suite is another distinct advantage of the software that allows employees to discuss, share, and evaluate resumes so that recruitment time gets reduced and productive decisions can be made.
Moreover, the mobile-optimized tool lets users post a vacancy and share resumes with one click. The system then sends alerts to notify each time a recruiter sees their information. This makes job seekers aware when their CV is viewed while companies get alerts every time a new application is posted so that they can evaluate them on time. They can also personalize and customize answers and schedule online interviews.
Seamless integrations are the most important benefit offered by ZipRecruiter, as they give companies access to hundreds of job boards to post vacancies and search for talented candidates.