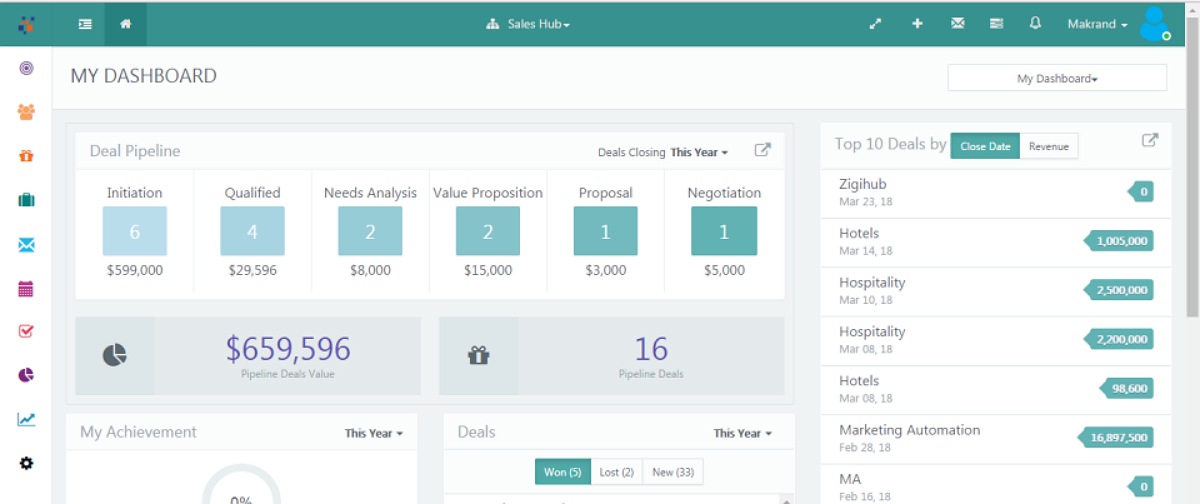 zigihub is a fully integrated platform that facilitates synergy between marketing and sales. It makes your business data accessible and understandable across sales automation, marketing automation, and CRM functions. This means you don't need to invest in extra software and apps to drive your marketing, CRM, and sales processes.
Social Media Engagement
zigihub allows you to initiate and engage customers and leads across digital and social platforms. You can use this single system to run campaigns across LinkedIn, Facebook, and emails. In addition, you can analyze and measure consumer engagement on your social channels and plan strategies to maximize your social expenditure.
Analytics and Insights
zigihub reviews reveal that the application's predictive analytics tool empowers you to identify promising leads and implement plans to convert them. Plus, the software offers comprehensive statistical modeling and data discovery processes, machine learning algorithms, and robust segmentation features that provide actionable insights you can utilize to expand your customer base.
Powerful CRM Module
zigihub's CRM module is designed to include the best global business workflows and address the needs of top enterprises. Plus, this module offers pre-built vital components that can deployed effortlessly. Setup is quick and you can get started in one day if your needs are basic. In short, zigihub is an effective sales and marketing plus CRM platform that you can maximize almost right off the box.