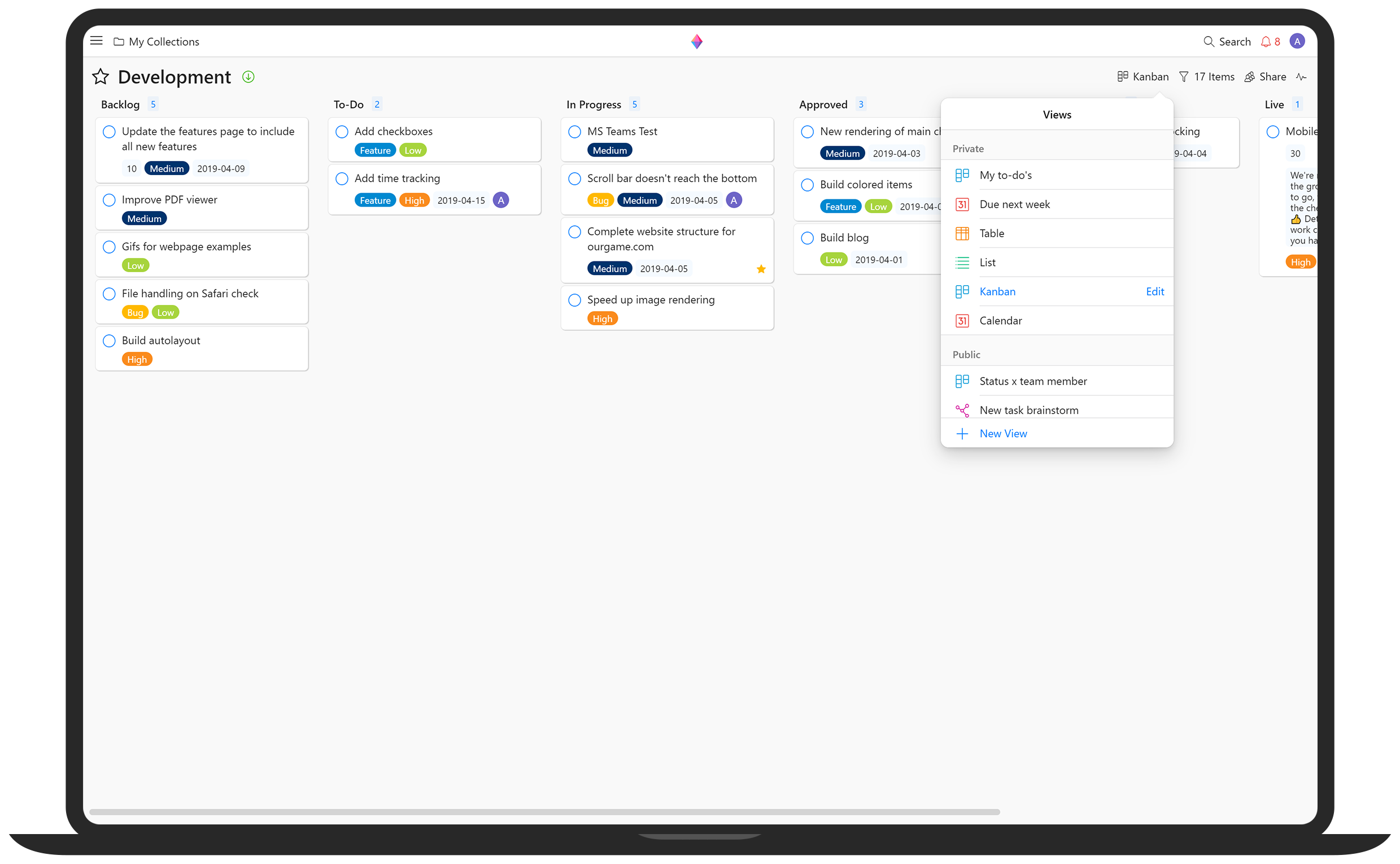 The main benefits of Zenkit are its simplicity and wide feature range, constant development, synergy and mobility, collaboration and security, and rich integrations. Learn more about the tool's advantages below:
Updated Zenkit Version
Zenkit launched its 3.0 version packed with new features to leverage your project management. It comes with a complete UI redesign, public API, and progressive web apps. The mobile experience is improved as well. Published and embeddable collections are made available to help connect the users to enhance connectivity. Other features added and improved are iPad split-screen support, iCalendar sync to any calendar app, and integration with Microsoft Teams.
Wikis for internal knowledge
The Zenkit wiki view lets you organize corporate data into a knowledge base or internal websites that allow your teams to share, collaborate and cooperate around interest, best practices and knowledge. Built on a content management system, the wiki view makes it easy to index unstructured data around text fields, labels, topics or hierarchical groupings. Likewise, creating wikis is flexible; you can choose HTML, markdown or plain text. You can also add rich media like videos, images and social media.
Simplicity and Wide Range of Features
Zenkit is intuitive and user-friendly and you don't even need any tutorials to get started and use the product effectively. In addition, you get a wide choice of features which gives you the chance to select what you prefer for your needs.
Constant Development
The vendor constantly updates and improves this system so you don't need to worry about switching to another app as your needs and demands increase. In addition, the platform's developers keep track of the latest trends in collaboration and project management and incorporate them in the tool.
Synergy and Mobility
All Zenkit items are closely linked with each other. You can easily create a database linking related data. Another important plus point mentioned by most Zenkit reviews is the vendor offers both web and mobile versions. This means you can access and use the system from anywhere, anytime, and be productive on the go.
Collaboration and Security
Zenkit's top-rate collaboration features empower each team member to work independently towards a shared goal. You need not worry about data security as the vendor utilizes state-of-the-art protection measures and standards to ensure your data is safe and recoverable in case of emergency.
Integrations via Zapier
Zenkit makes use of Zapier which is an application that helps you create integrations between online services and apps that are not connected natively. The best part is you don't need coding knowledge to utilize Zapier. For instance, you can connect Zenkit with more than 1,000 other tools including popular ones such as Gmail, GitHub, Evernote, Asana, and more.