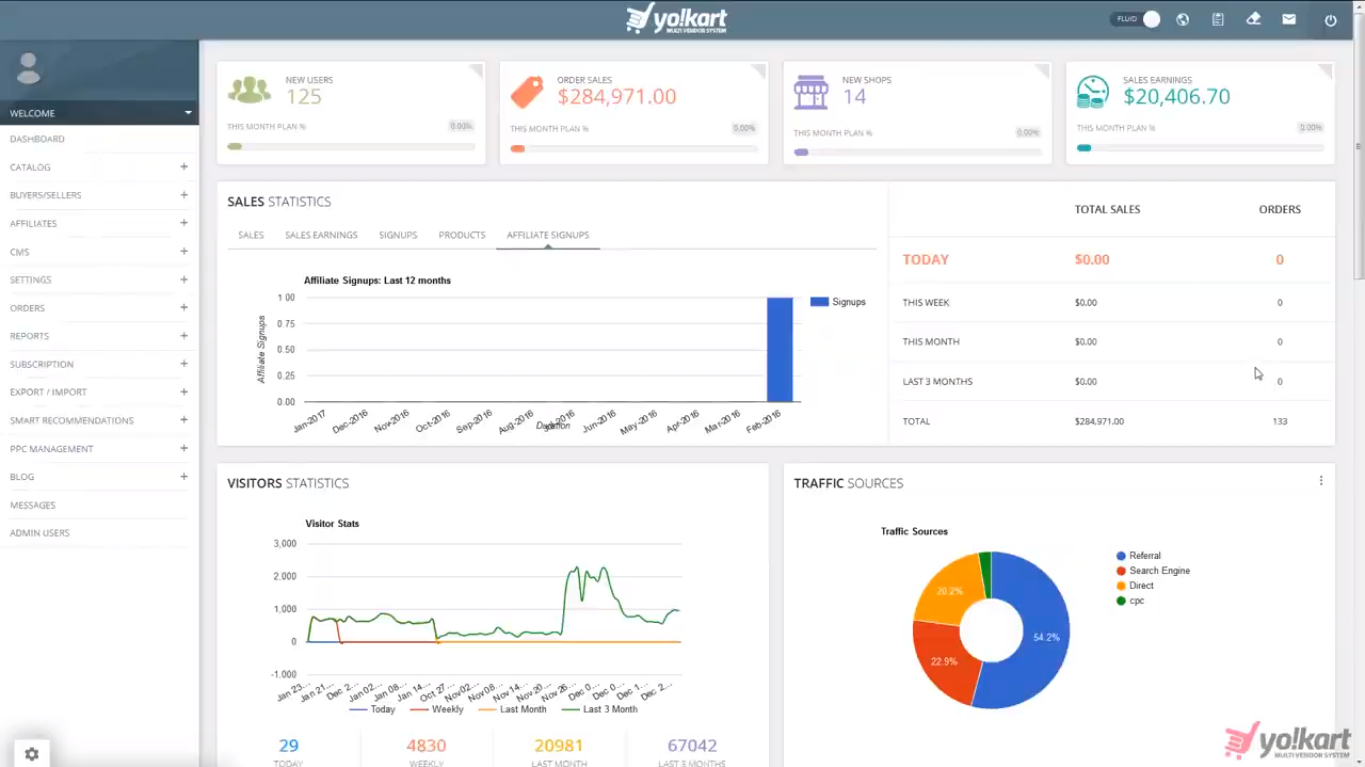 The main benefits of Yo!Kart are its cost-effectiveness, feature-rich packages, SEO automation, and analytics tools.
Yo!Kart has attractive price points that do not cut back on powerful features. Aside from that, the solution has an intuitive and ultra-responsive interface that makes setup and management easy tasks. Furthermore, it is capable of supporting numerous vendors with the capabilities to oversee them. It is also complemented by a real-time shipping calculator that helps cut delivery costs and win over more customers.
SEO-wise, online stores created using Yo!Kart can stand their ground against the competition. This is possible because of the solution's SEO automation system that enables stores to rank higher in search engines.
Moreover, Yo!Kart has analytics tools that allow you to leverage your store's data such as traffic source, social traffic, conversion, and top-selling products. With such information, you can design strategies that can attract additional customers.