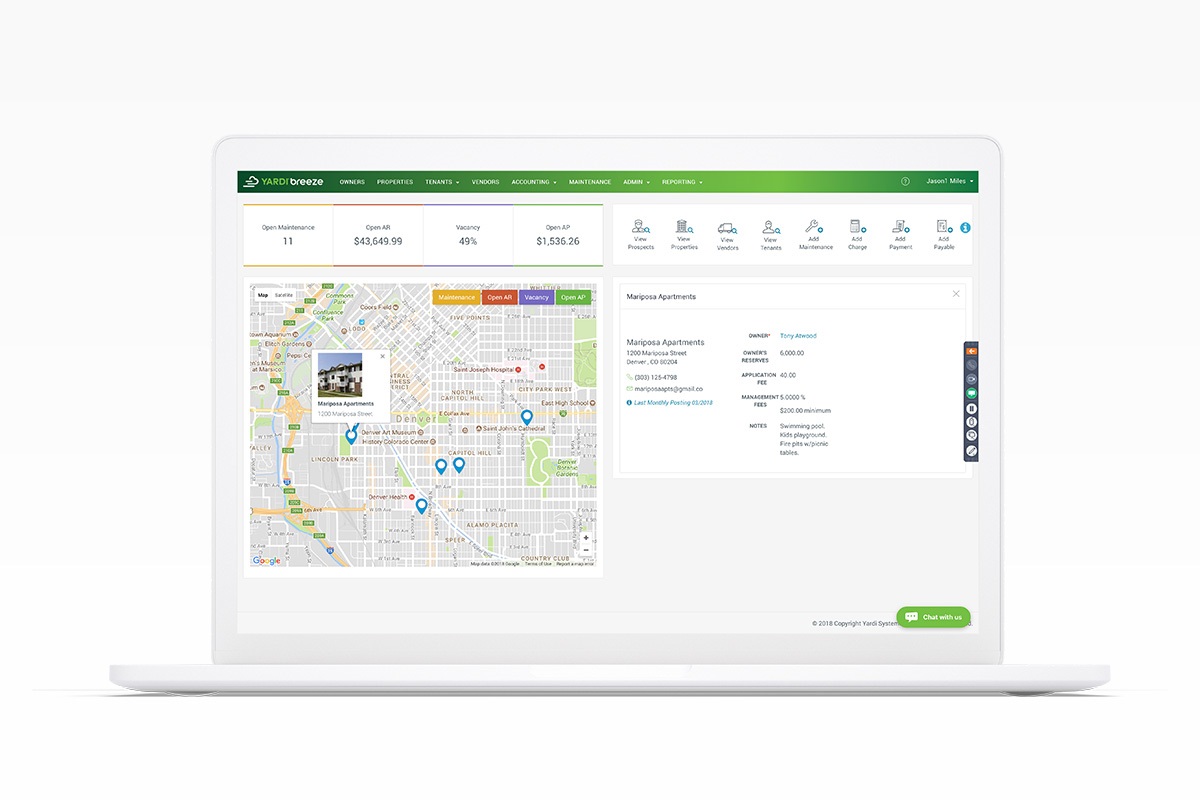 The main benefits of Yardi Breeze are easy and quick setup and deployment, fast support, and easy marketing and leasing. Here are the details:
Quick Setup and Deployment
Yardi Breeze does not require complicated processes in setup and deployment. It is a simple solution that allows you to manage your properties, tenants, and units in a matter of minutes. It even provides an easy-to-understand tutorial to make it much easier for you to learn the software.
Fast Support
Yardi Breeze offers customers a live chat so you can immediately get in touch with them. Their assistance has a high rating and their average response time is just 19 seconds.
Easy Marketing and Leasing
Yardi Breeze eliminates the need to regroup your vacant units from multiple websites. It is integrated with RENTCafe.com so you can show available properties and units to clients in one place. Upon receiving the application from potential tenants, you can interview them through text on a similar platform to save time and money.
Flexible Payment Options
Yardi Breeze offers your tenants to settle their accounts through credit cards or ACH, making it more convenient for both of you to process payments.
Efficient Maintenance Monitoring
You can allow your tenants to post through Yardi Breeze portal instead of processing them in your office. Through this, they can track them all and ensure that important tasks are completed. Above all, you can attach and view documents like POs, invoices, and photos and videos that show progress or completed requests.
Custom Reports
If a standard report isn't enough, you can make your own. This is made possible by using Yardi Breeze as a platform that offers tools in creating drill-down financial statements and reports.
Finance Monitoring
Its accounting tools allow you to do more than just tracking credits and debts. It also allows you to track receivables and payables in one location. Also, you will have access to general ledger functions so you can handle finances for your property competently.