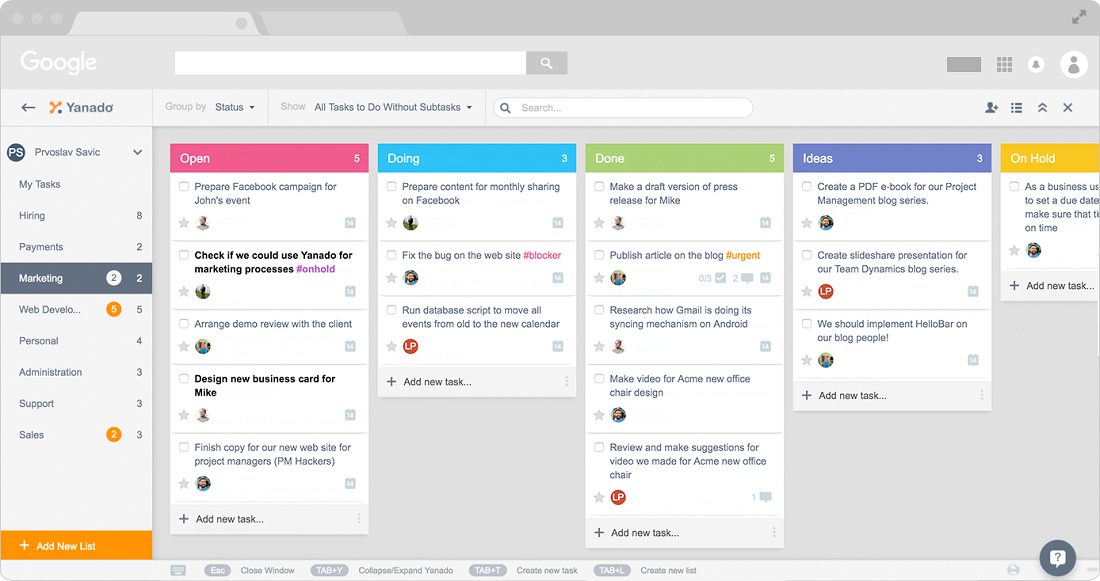 The main benefits of Yanado are its tools that make project management easier, ease of managing projects, and mobile optimization. Here are more details:
Makes Project Management Easier
The Yanado team developed a unique idea of integrating project management with Gmail, aiming to save users money and time. The system is designed to collate emails into a comprehensive to-do list, therefore platform users will be notified of each update or modification made on the project. Afterward, they can send reminders for prioritized assignments and activate due dates. The platform also ensures that users will not miss any important tasks, thanks to its simple Kanban cards where all work is placed.
Collaboration Made More Effective
Another strong feature that Yanado offers is its collaboration tools. The platform empowers users to discuss work details in real-time, share files with ease, and delegate tasks to competent agents. Big assignments can be divided into smaller tasks so users can remain in control even of the tiny details of their job. Additionally, since all activities are collated in a single, comprehensive database, you'll get better visibility and easier searching.
Integrations and Mobile Optimization
Yanado makes the process way much easier by making the platform mobile optimized. Since the software can be accessed on mobile phones, you can do your work even when you are away from the office. This way, you can keep track of your projects and be more productive even when on the go. Furthermore, the platform offers integration with Salesforce, Github, Slack, and other services related to Google such as Contacts, Calendar, and Drive.