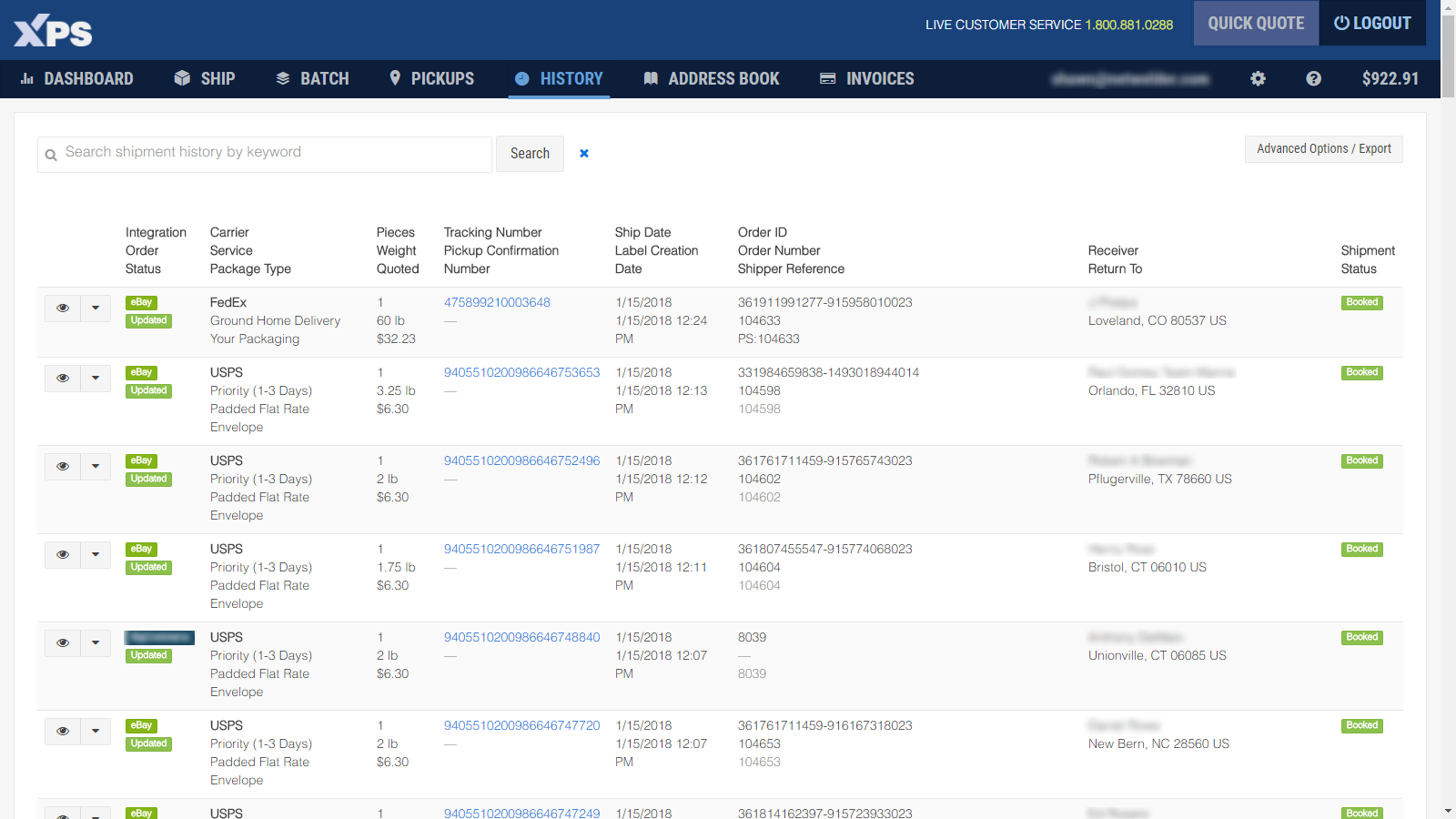 The main benefit of XPS Shipping is, it makes the whole shipping process easy for small enterprises and removes the stress through its smooth integration with the best online marketplaces and eCommerce platforms. It also has automation features that make time-intensive tasks more efficient, such as shipping schedules, printing of shipping labels, and importing of orders.
By using XPS Shipping, you have access to the best shipping carriers and eCommerce solutions using a single screen. No downloads or any third-party eCommerce solutions are needed to run this system. Your orders are consolidated in one area for easier management. Users can also automatically retrieve orders in real time. Other tools include importing data, extracting orders, managing the deliveries and shipping your items to any place in the globe with swift efficiency.
With XPS Shipping, users can garner big savings on shipping costs. XPS Shopping also shows you numerous discounted shipping rates and enables you to compare prices for you to find the best quality shipping at a reasonable price.
Printing shipping labels with XPS Shipping is made simpler, even if you need to print a big patch. After a few clicks, you can configure labels to automatically ingest new information from your system, upload orders, and start to print. The whole process is streamlined as you won't have to manually copy and paste the data to your labels.
In tracking orders, XPS Shipping also has the tool for you. The app can trace not only your shipments but also your customer. The orders are traced from the moment they've been received up until they arrive to your customer