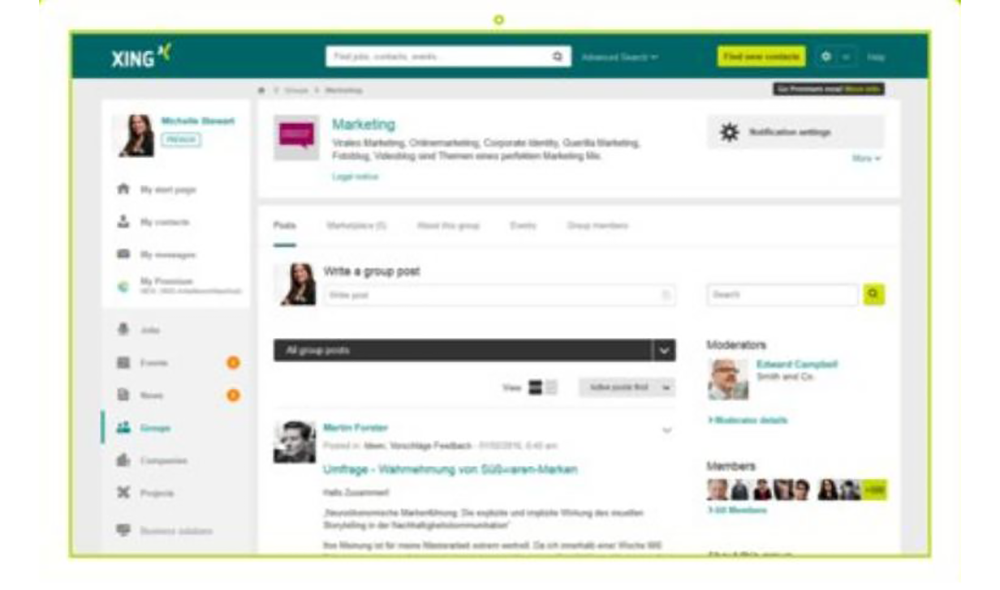 The main benefits of XING Events are its flexible online ticketing, broad audience reach, and manages complex events. Here are more details:
Flexible online ticketing
With XING Events, you don't have to be a tech guru to set up a ticketing shop. The solution allows you to create not only a ticketing shop but also a payment processing system and online registration. Also, with premium XING Events plans, you can create multilingual ticketing and feature individual categories. Payment methods such as instant bank transfers, PayPal, and credit card processing can be set up in the login area.
Broad audience reach
Let face it: your event stands a better chance of succeeding only if it is promoted and marketed effectively. You need to find ways to ensure the event reaches an extensive section of the target audience. There many ways of promoting an event, and while some are costly, many do not reach the target audience effectively.
XING Events gives you access to a community of 12M+ members and help you promote your event in the simplest yet most effective way. You can also create Ad campaigns and distribute them via a multichannel approach or within the XING Events network. Better still, XING Events integration with Facebook and CRM facilitates external campaigns.
Manage complex events
Moreover, XING Events comes with advanced tools that enable event organizers to manage larger events such as major conventions and trade fairs. These tools make it easy to manage master data, visitor groups, and free passes. There are functions that are specifically designed for trade fairs.