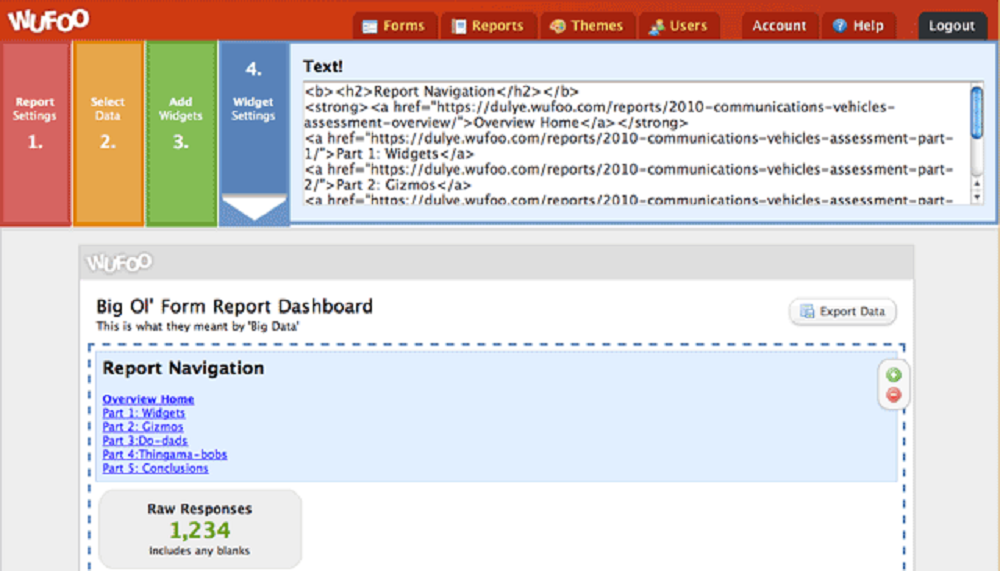 The main benefits of Wufoo are its capabilities that make it easier and faster for users to create online forms, hundreds of professional and customizable templates, analytics and reporting tools, and security features. Here are more details:
Ease of Creating Online Forms
Creating and launching online forms is made easier with Wufoo. The platform lets you create customized forms just within minutes so you can have more time for important business tasks. After creating an online form, the platform lets you share it with your colleagues, embed directly on your own website, or link them to the app's pages.
Hundreds of Professional and Customizable Templates
Wufoo offers over 400 professional and customizable themes and templates you can choose from. But if nothing fits your preference, the platform also gives you an option to create your own templates.
Online Payment Integration
This system also allows you to accept online payments with ease using a Wufoo-powered form. Gather secure online payments in a breeze. You can hook up your beautiful and professional forms with trusted online payment merchants such as PayPal, Stripe, and Authorize.net.
Analytics and Reporting Tool
Wufoo delivers analytics tool which helps users understand their data as well as to track performance. A dynamic analytics dashboard is also available. It keeps users informed and organized. There are also charts, graphs, etc., which you can utilize to create dynamic visualization. To provide deep business insight, you can create password-protected and shareable reports.
Highly Secured Solution
Last but not least, Wufoo ensures that your data and critical information are protected. It uses security measures such as smart captcha and 256-bit SSL encryption to protect your sensitive data from hackers and spammers.