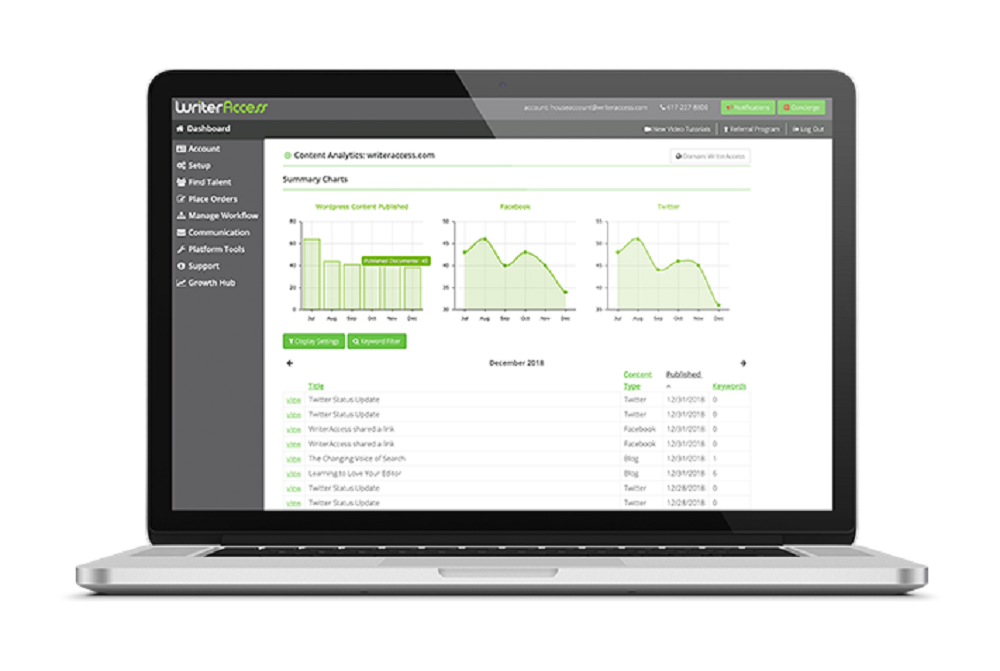 The main benefits of WriterAccess are the submitted outputs that are tailored to business' needs and are strategically worded, its automated account management, reward system, and cost efficiency. Here are more details:
Tailored and strategic content
Businesses that order content would have their own criteria set, and with WriterAccess, they can be assured that those are met. Each content submitted by the platform's writers is written according to the specifications that were given in the creative briefs provided by customers. Aside from that, submitted contents are also written with marketing strategies considered. The words used not only help businesses rank higher on search engines but are also engaging for intended customers. With this, faster business growth can be achieved.
Automated account management
Users will have the option to leave the management of their account in the hands of the platform and if they do, they can be assured that contents and information requests are handled splendidly. This service gives companies the peace of mind knowing that their workflow will be efficiently managed, contents would be regularly posted, and audiences are delightfully engaged. This allows them to shift their focus on their business operations.
Rewards
In WriterAccess, the more deposits are given, the more rewards are gained. Users can gain various advanced services, tools, and support that reduces their time expense. For no additional cost, companies can get an edge for their business.
Cost-effective
There are various account options provided for users to choose from. Opening an account is free of charge, but ordering contents are not. If companies opt to manage their own accounts by themselves, they would be charged less. If, however, they chose to have a certain number of contents that are set for each month, they would have to go with predefined packages. Different options give businesses more freedom in selecting a plan that is suited to their budget and structure.