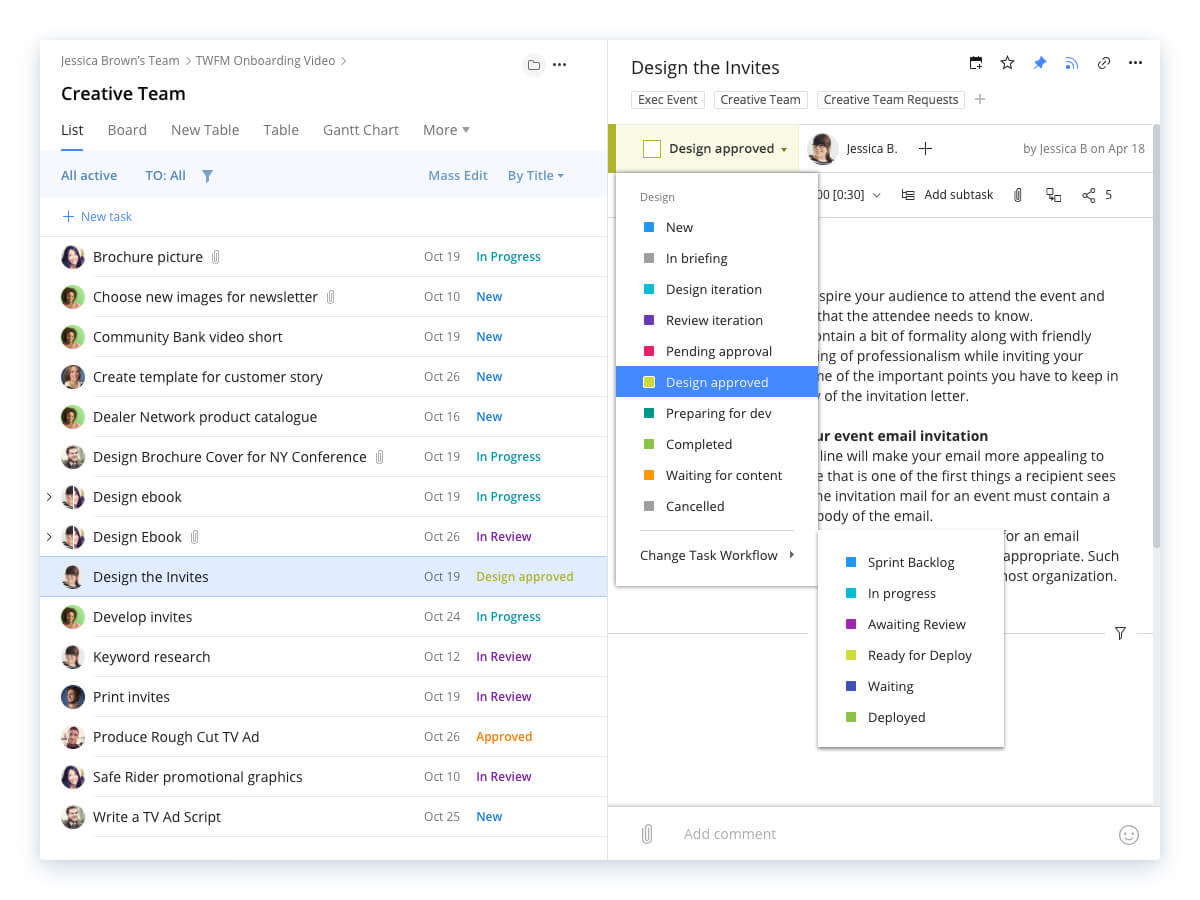 The main benefits of Wrike are its cost-efficiency, stringent system security, features that support collaboration and keep team connected, and the integrated tools. Here are more details:
Cost-efficiency
Wrike offers a free trial that allows you to use the software's features without spending a penny. The free trial does not last long but you can continue using the platform without shelling out a cent by getting its free plan. But if you want more features and capabilities, the platform also offers cost-efficient pricing schemes. Choose which fits your budget and your business needs. Moreover, since Wrike lives in the cloud, you do not need to hire and pay for IT staff just to configure and maintain the software. The vendor also offers technical, customer, and troubleshooting support.
Stringent Security
Wrike provides enterprise-class security as well as IT controls. It comes with an array of features that ensures security such as a single sign-on, password policies, and two-factor authentication. Additionally, the user-access control is centralized. Yet despite tight security, the platform makes logging in easy.
Supports Collaboration
This cloud-based management platform connects team, which is beneficial specifically for companies with remote workers. With Wrike, you can build a centralized workspace that can be accessed by the entire team anytime, anywhere. It comes with a Live Activity Stream that keeps everyone updated and on the same page and a  Proofing & Approval capability that speeds up feedback and approval cycles. The platform also syncs with your calendar and email for your tasks and schedules and available in Android and iOS.
Integrated Tools
Wrike can be integrated with your existing tools or other tools you wish to use, furthering the capabilities of the software. The platform's integrated cloud storage applications such as Dropbox, Google Drive, Microsoft OneDrive, and Box are available for Business, Free, and Professional Accounts.