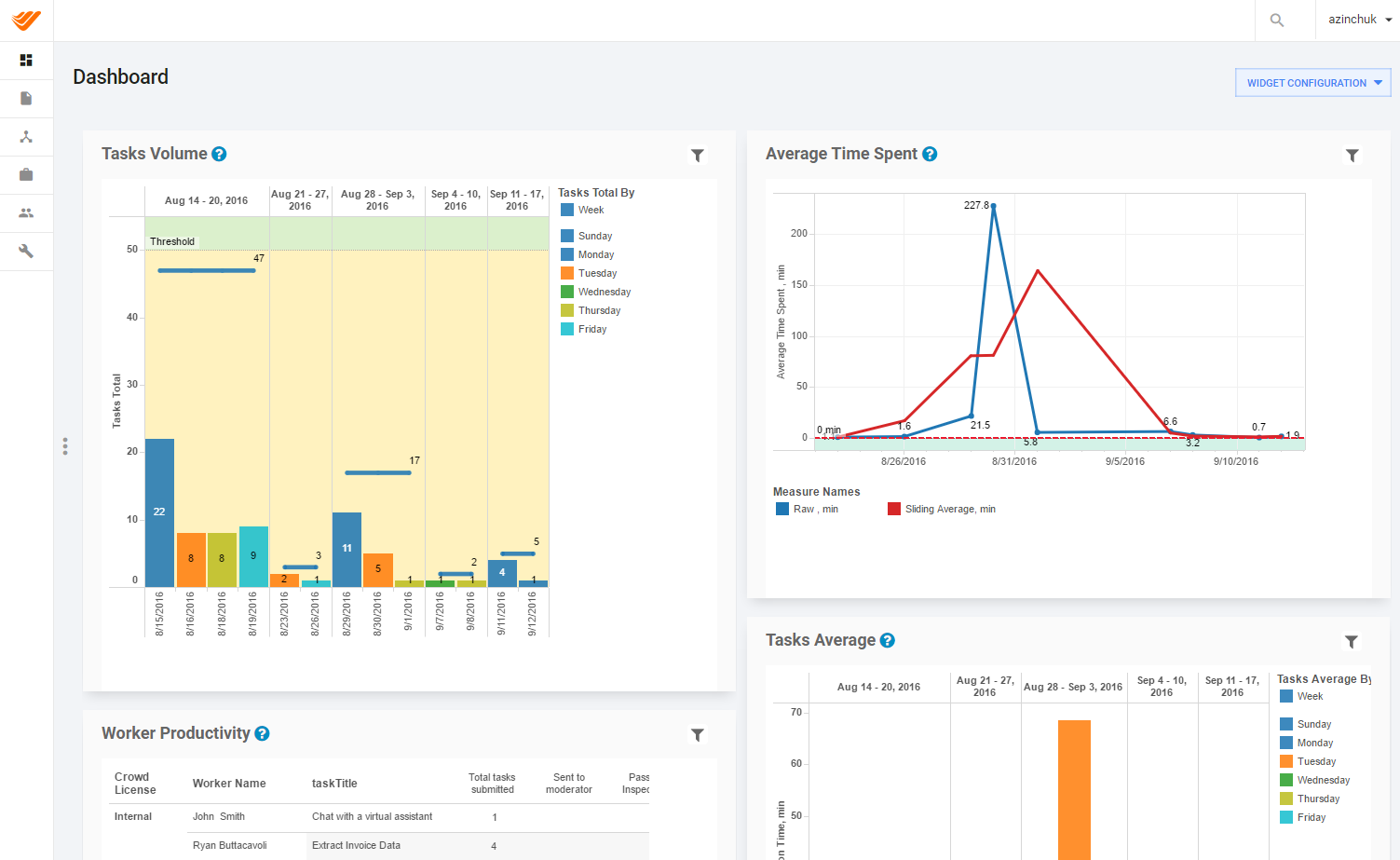 The main benefits of WorkFusion Smart Process Automation are its ability in automating operations, upgrading customer experience, and fostering company growth. Specifically, here are the advantages users can expect from the system:
Automated Configuration
WorkFusion Smart Process Automation makes it easy for users to automate and configure rules. The tool has a drag-and-drop feature that makes it simple for users to move one subject from one section to another.
In addition, the tool comes with pre-installed automation templates that allow for easy set up of customized workflows.
Customized Automation Rules
WorkFusion Smart Process Automation gives users the ability to create customized automation rules to repetitive processes seen in apps such as Oracle, SAP, and Citrix. This ensures a continuous collection of data from apps with less effort. In addition, the tool can make this happen via the cloud and on-premise.
File Digitizing
With this software, users will no longer resort to paper-based documents. WorkFusion Smart Process Automation can digitize files in different languages via its pre-installed OCR (Optical Character Recognition), which seamlessly integrates with any workflow. The OCR operates through machine learning to ensure documents are recognized and processed intelligently.
Automated Model Training
WorkFusion Smart Process Automation makes it easy when choosing training models and machine learning algorithms. It makes use of human actions and historical data to training models. This allows for quicker judgment work automation which can help users concentrate on other important tasks.