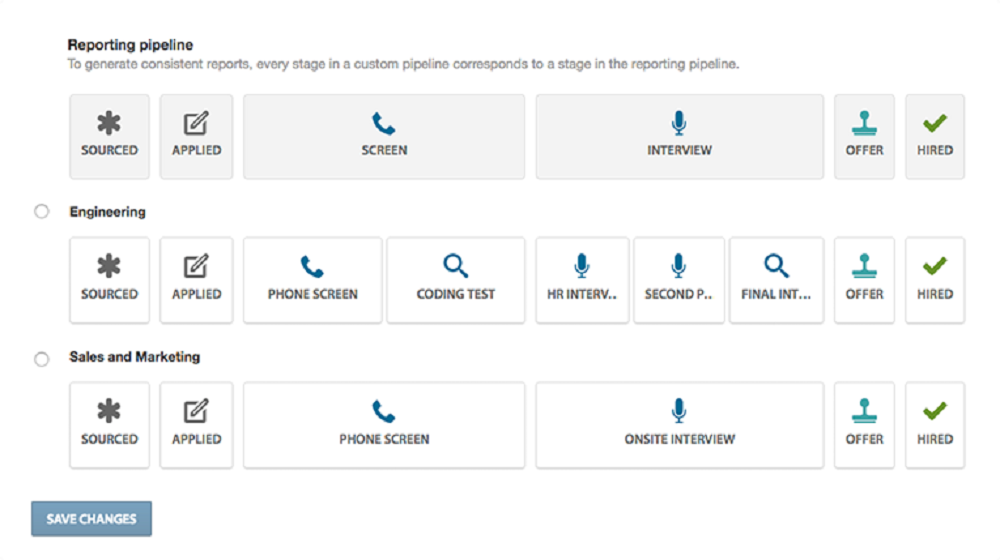 The main benefits of Workable are its absence of setup requirements, cost-efficient promotion of open jobs, team collaboration features, browser for candidate comparison, and informative dashboard. Here are more details:
No setup required
There are no setup fees, no installation, and no learning curves to be expected from using Workable. After acquiring the software, users can get started on using it in minutes. It makes time-consuming tasks such as managing, screening, and browsing candidates a lot simpler.
Cost-effective job promotion
Workable facilitates job promotion in a cost-efficient way by having users post open jobs on widely known free online job boards such as SimplyHired and Glassdoor. There are also discounts offered on some premium sites such as Monster and CareerBuilder.
Team collaboration
Users will enjoy the system's reliable and friendly customer service backed by knowledgeable agents that can attend to their questions either by email or by phone. With this, a better hiring decision can be made as a team. Workable lets users ask their colleagues or external recruiters to upload, screen, and review applicants. Dispatch feedbacks and email notifications will be sent to users' smartphone or tablets and they can also invite any number of colleagues they need for setting up teams for various roles.
Candidate comparison
One of the best feature that Workable offers is the candidate comparison browser, which helps speed up the hiring process. This is used to compare several applicants in one browser. It has a neat layout that can host many applicant profiles simultaneously. Users can set major criteria that are needed for the position and then compare how each of the candidate fare on them.
Visual dashboard
The system is presented in a clean and minimal interface. The homepage has only two links; one for Dashboard and another for Activity. With this uncluttered design, users can focus on more important matters. Dashboard is brimming with useful information that is displayed in a visual clean format.