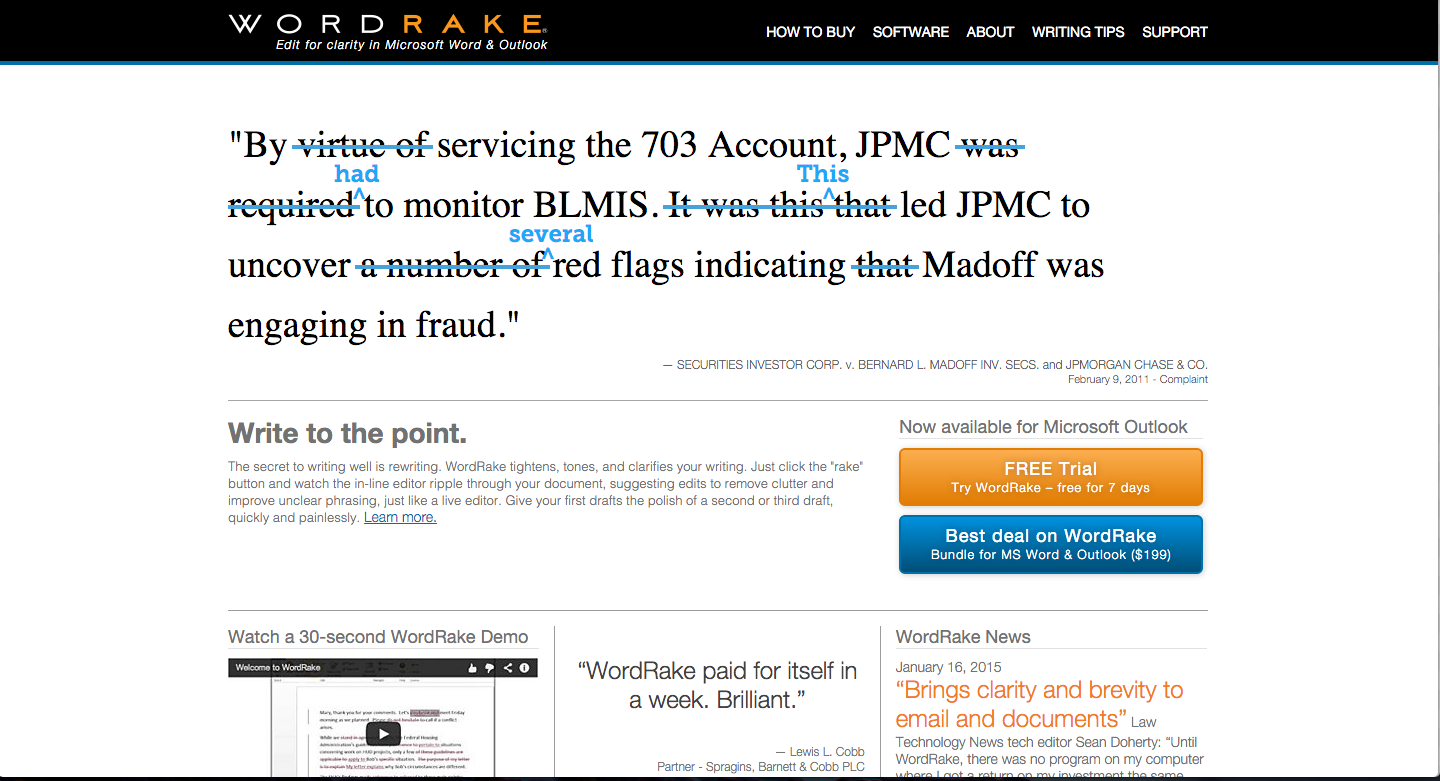 The main benefits of WordRake are immediate result acquisition, editing options, and sentence clarity. Here are the specifics:
Instant Results
The software offers quick suggestions when it is enabled. WordRake is very straightforward and it works just like the conventional built-in spell checkers. With this capability, you can see the mistakes in your documents and improve them right away.
Editing Options
Even though WordRake can show the parts of documents that need improvement, the final decision, whether you accept the suggestions or not, will still be left to you. WordRake gives you full control over your works and ensures that your thoughts are not altered as they are edited.
Sentence Clarity
Users are assured that all their thoughts are clearly stated on papers, allowing them to collaborate with their superiors, colleagues, clients, and with the public with ease. Due to its excellent editing functionality, users' write-ups will sound more persuasive with the use of the right words.
Integrated Solution
The software is integrated with MS Outlook and MS Word, meaning you don't need to leave the word program and email client to ensure an error-free and clear write-up.
Save Time
The software lets you save more time when editing documents to ensure an error-free result when you are ready to pass them. Thus, you can enjoy a smooth workflow.