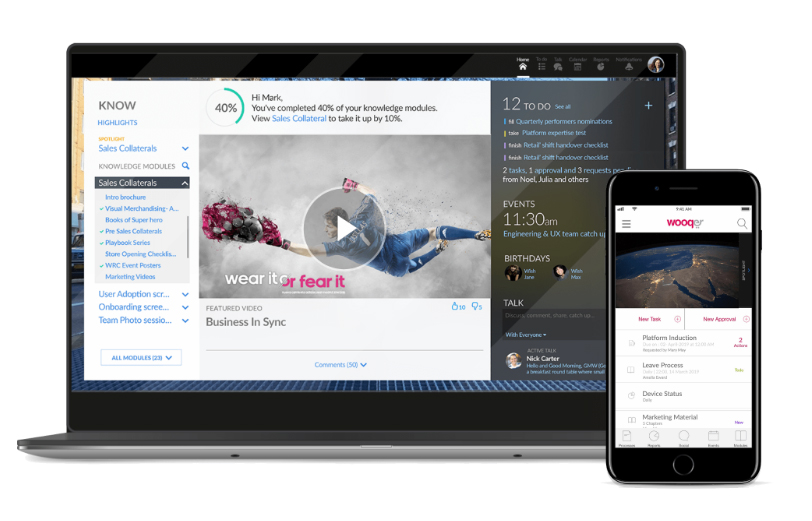 The main benefits of Wooqer are its ability to help users streamline business operations and cost-effectively organize data via its functionalities that include collaborative tools, store auditing, and employee access controls. Additional benefits of the solution include:
SOP Application
Wooqer allows users to set up the application in a matter of hours. Users will not have to completely depend on technical dependence to use the software. What's more, it comes with mobile enhancements out-of-the-box.
Market Visit Reporting
The solution enables users to generate reports and make their submissions on their compatible mobile devices. It also lets users auto-collate reports in real-time and do track closure on tasks.
Operations Auditing
Wooqer offers an audit form that is easy to use while offering flexibility. Each form comes with date and time stamps for evidence purposes. Users can use the auditing functionality to review auto-aggregated reports.
Agreement Storage
The software ensures users have digital copies of their signed agreements. Agreements are stored in a repository for safekeeping. The functionality has automated reminders and allows users to define access rights.
Satisfaction Survey
Wooqer provides an employee satisfaction survey that allows for self-defining periodicity. It also facilitates the completion of autonomous feedback. The feature comes with out-of-the-box trend reports.
Community Forums
The solution is backed by an active community of users that offer assistance, suggestions, and recommendations to members using Wooqer or those who want to discuss topics related to the solution. What's more, its forums are searchable and access-rights manageable.