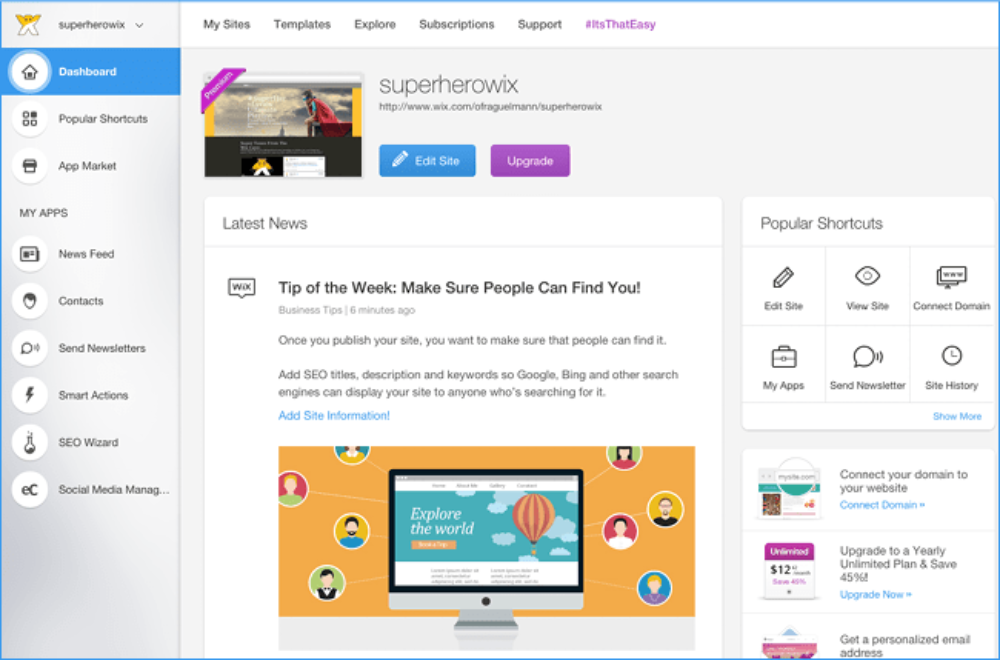 The main benefits of Wix are its easy setup, its template gallery, and its reliable support.
Users who make landing pages with Wix do not have to contend with a steep learning curve, as setting it up does not require any previous technical or coding skill. One simply creates a new page, selects the relevant page, and gets rid of the footer and header on the layout. It can also be set up as the homepage if users want it to be the first page visitors see.
Effective CTA buttons ensure that even a targeted and focused landing page links to a site's main page. It can push a site's visitors to do the action businesses want them to do, such as visiting a specific link or leaving their contact information.
The multiple templates Wix has on offer give users landing pages for almost anything, whether it is a "Launch Page," a "Website Under Construction" page, or a "Coming Soon" page. The pages are optimized, whether it's for a business website, for photography, or for online stores, and can be used to introduce a new service or product, generate leads for a mailing list, invite people to RSVP for an event, promote a future sale, or test a new target market, product, or service.
Landing pages are available for free with Wix, so users get the multiple landing page website templates that Wix offers at no extra cost. Marketing campaigns can be conducted with users knowing that they're getting their money's worth.
Whatever device the audience is viewing the landing page on, Wix users can be assured that the page will be eye-catching, responsive, and intuitive. Because of its minimal and focused layout, the users' message and goal can be properly delivered.
Any issues or concerns that Wix users may encounter can be addressed by the 24/7 support team that can be contacted either by phone or email. Users can also find out the answers on their own, as a knowledge base and tutorials are available to them.