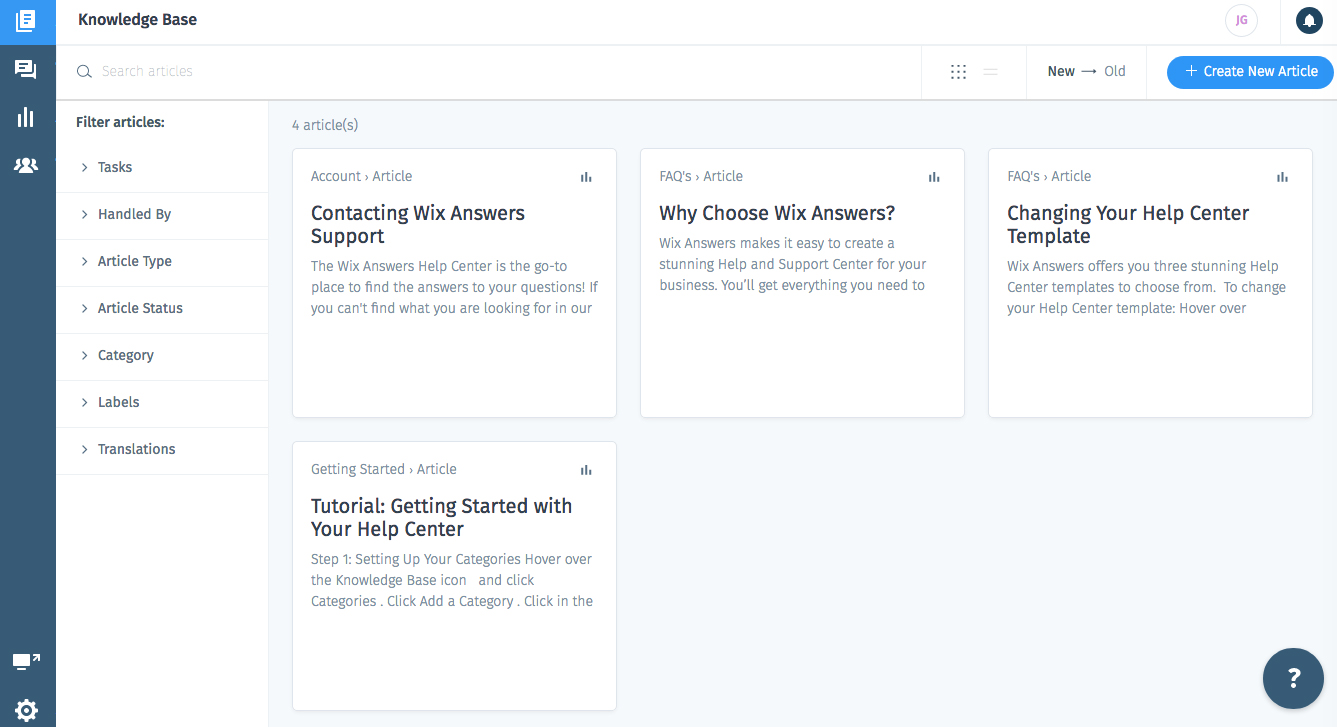 The main benefits of Wix Answers are its free platform, easy setup process, efficient ticket management and call center, insightful reports, and accessibility to customers. Learn more about its benefits here:
Free and easy to set up
Users utilizing Wix to create their website can access Wix answers as a module that is ready to be integrated into their site for free. This means they can set up categories, display certain articles, present trending topics and add a FAQs section without additional fees. The help center is free and easy to build. Users simply need to select a template, customize it, produce content, and it can then be published.
Ticket management and call center
Wix Answers support the management of tickets from customers on various channels such as social media platforms, email, or phone. This allows for a more streamlined process of tracking support tickets and responding to customers. They can do it either by directing them to relevant articles or by providing custom fields on the contact forms. Users can also opt-in using their own 1-800 numbers as a channel where their customers can make calls or request callbacks.
Provides relevant insights
Wix Answers makes the knowledge base and ticketing system of the users work together effectively, thereby allowing them access to actionable insights about their products, services, and customers. The system improves the overall quality of service delivered by the companies by guiding them in making better business decisions. This is because Wix Answers provides the users with an overview of the customer's satisfaction ratings, their team's performance, and ticket responses.
Easily accessible to customers
Via embedding a widget to the site, customers will have easy access to the users' support system no matter the page they are in. It will only take them a single click to get the answers they need from the website's tutorials, articles, or help center. When customers send a message to the site owners, it would automatically be linked to the site's ticketing system.