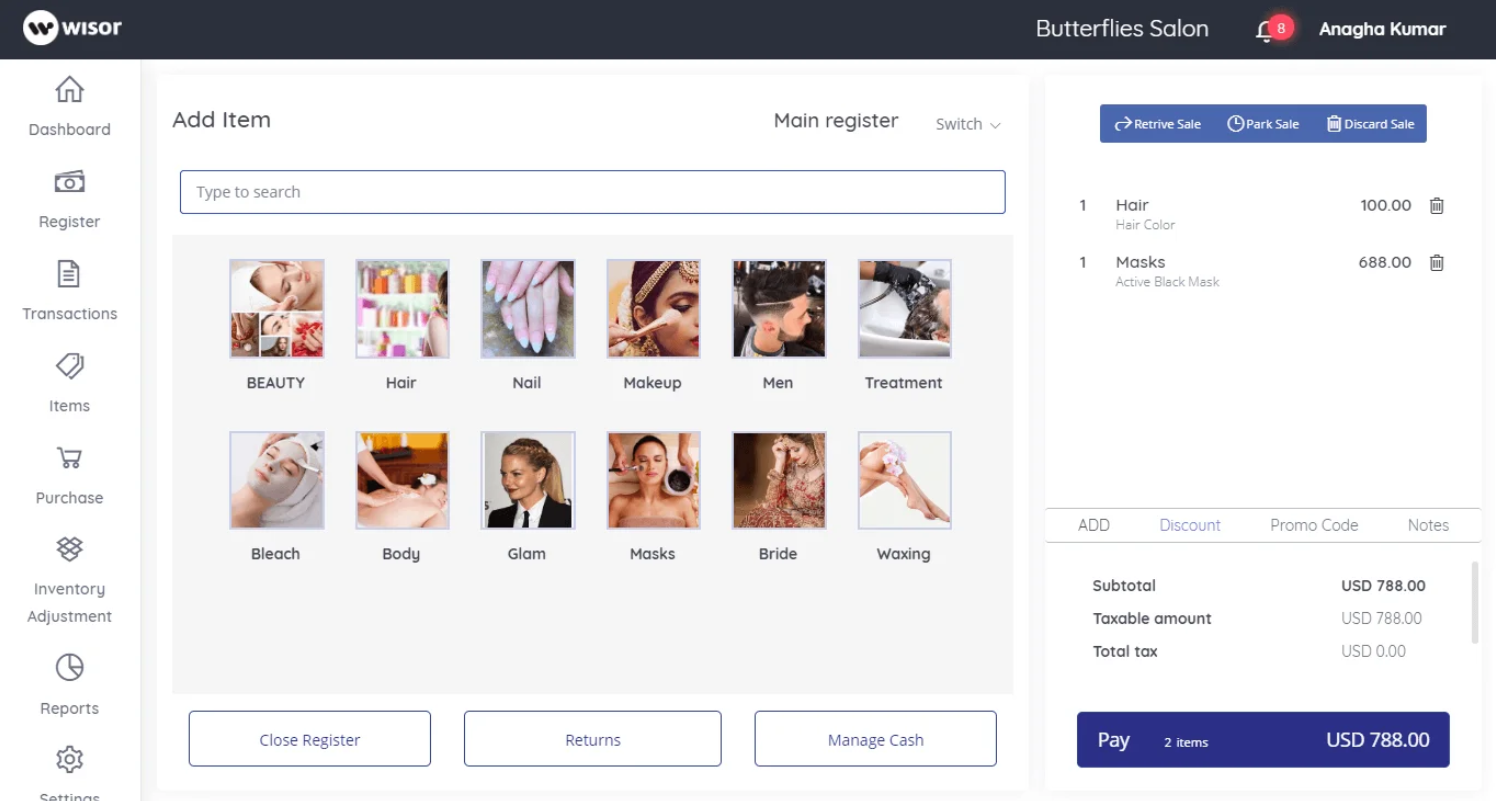 The main benefits of Wisor are integrated point-of-sale (POS) system, comprehensive promotional support,  multi-register tracking, easy appointment and bookings, and employee management. Read more about each of these below. 
Integrated Point-of-Sale (POS) System
Wisor can help you optimize your business by providing a central location from which you can oversee all aspects of your business. It equips you with a unified dashboard where you can track appointments, inventory, sales transactions, and employee schedules. This kind of support can help you streamline your processes better for optimum efficiency. 
Comprehensive Promotional Support
Wisor offers marketing support too. With a full suite of tools made available to you, you can easily reach out to your clients via social media, email, SMS, and other platforms. Not to mention, it helps business owners like you craft a personalized message to send to your clientele. 
Multi-Register Tracking
Part of Wisor's module is to allow users to track sales and inventory across multiple outlets too. This means that you can oversee not just one but all of your spa or salon's operations. With this in place, you can get a clear picture of your consolidated revenue.
Easy Appointment and Bookings
Through your website, on your Facebook page, or your Instagram account—all these can be avenues for securing a booking with your business. This means more visibility for your campaigns and more opportunities for your clients to book their next visit. 
On your end, you'll be able to handle appointments better too. You will be notified whenever there is an anticipated booking, plus inform you if there are any changes to it. 
Employee Management
Of course, your employees matter as well. Wisor will help you manage their payroll and tally their commissions. This solution pays attention to accuracy and efficiency to help you with your employees' compensation.