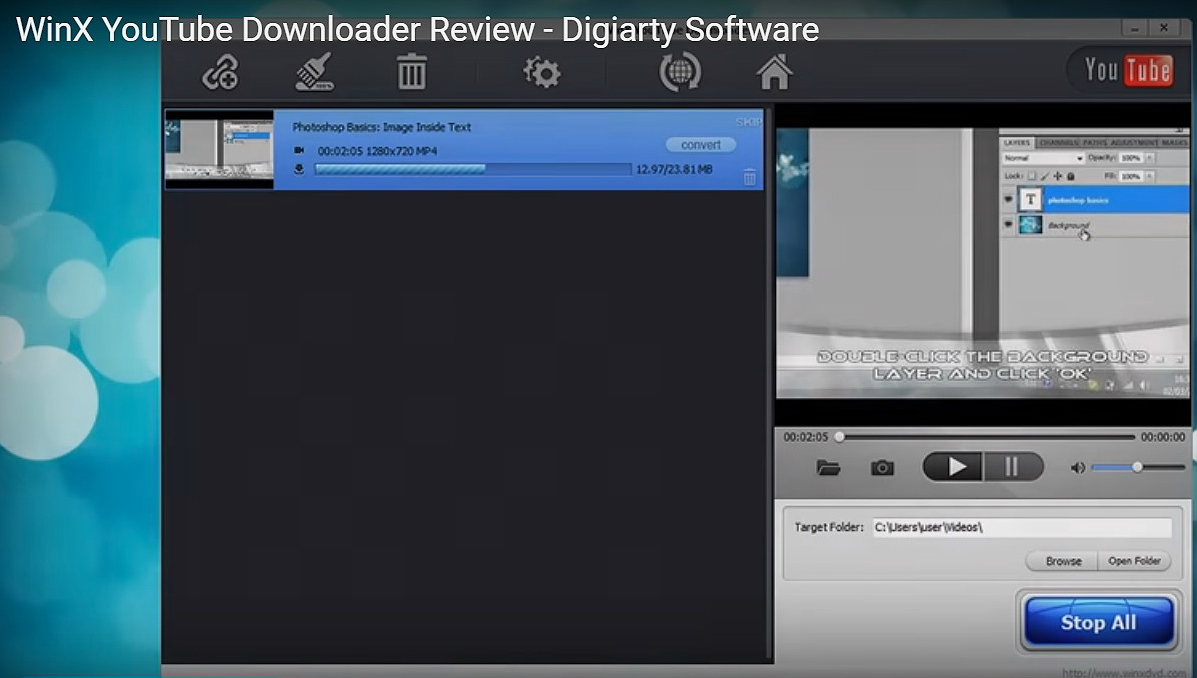 Clean and Safe
WinX YouTube Downloader is a clean and focused video downloader for all Windows OS versions. Its user interface is simple and the tool does not come with any bundled plugins.
Easy to Use
When using other YouTube downloader software, you typically face the issue of frequent crashes. This tool is a cut above as it is a separate solution with a separate installation which enables you to use it easily and effectively.
Simple to Operate
To start, the software downloads an analyzer that analyzes the videos you wish to download. You can add the YouTube link and the analyzer will begin to analyze the available options. It allows you to select the format, size, and resolution of the video. However, you cannot select more than maximum options available for the original video.
Download Videos in MP4 Format
WinX YouTube Downloader reviews indicate that you can download videos in multiple formats such as MP4, 3GP, and WebM. MP4 is preferred by most as it is compatible with all the popular video players. Plus, the MP4 format is easy to change and transfer. Another advantage is you can auto convert the downloaded video.
Multiple Videos can be Downloaded
A major highlight of this tool is it allows you to download multiple videos simultaneously. Simply add videos using the same options and click the button for download. If the internet connection stops or you do not need a particular video, you can stop the download in the middle. Download the converter to convert the videos to the format of your choice.