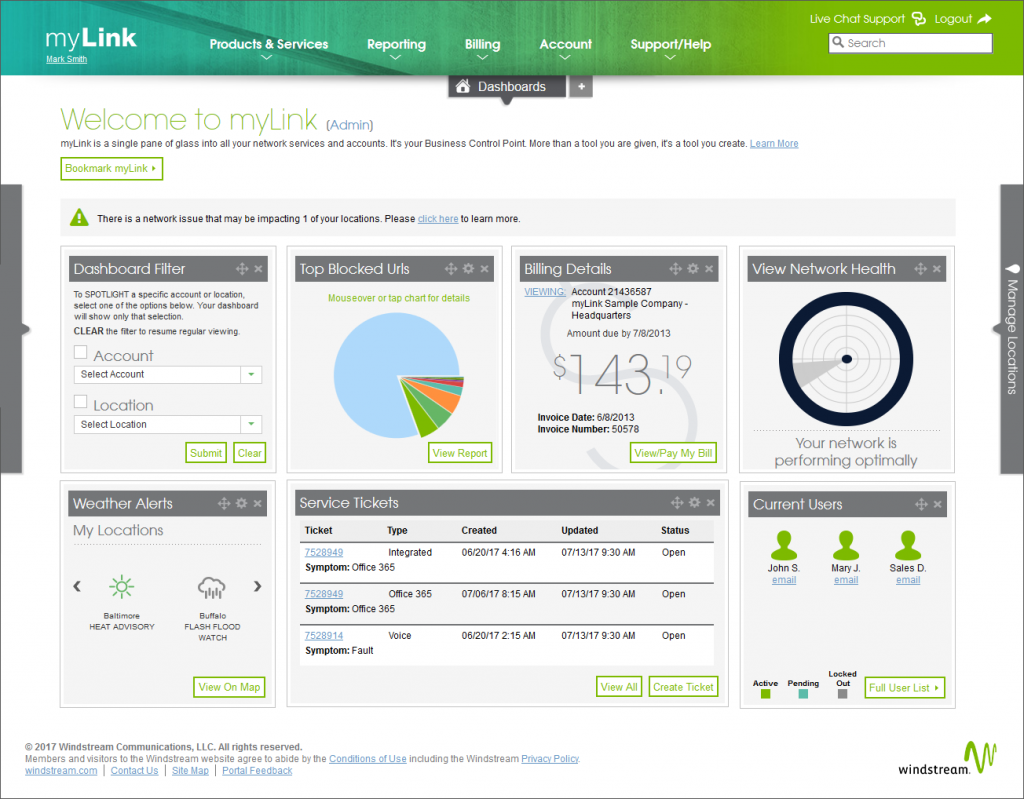 The main benefits of Windstream are its capability to function as a reliable internet service provider, tools that can save users a lot of time, cost-efficient service packages, and audio/web conferencing functionality. Here are more details:
Reliable ISP
Windstream is a reliable ISP (Internet Service Provider) that is capable of giving managed connections to SIP (Session Initiation Protocol) trunking solutions over Ethernet, T1, and MPLS (Multiprotocol Label Switching). Its built-in T1 service provides voice provisions that are equipped with an array of robust features such as dedicated connection, high internet speed, and managed network security.
Time-Saving Tools
Windstream Virtual PBX VoIP is one of the noteworthy modules in the system because of the time-saving tools that it offers. One of the tools is the find/follow me feature that aims to aid in diverting calls to a mobile device when the personnel is on the go. There's a self-service and intuitive portal offered which makes it easy to manage every PBX feature.
Cost-Effective Service Bundles
The system also provides service to businesses that like to combine monthly bills for the data and voice networks. Windstream has a data bundle that includes the management and hosting of services so that there is only a need for one business communication plan, effectively avoiding extra charges. Moreover, some of the features, like auto-attendant and call forwarding, enhances communication over customary data and voice plans.
Audio/Web Conferencing Features
With Windstream, businesses are able to organize conferences anytime thanks to its audio/web conferencing module. It's a cost-effective feature that is easy-to-use and packed with flexible features that let users monitor the conference either by group or individually on the monthly bill. The quality of video conferencing is guaranteed as well because of the system's seamless integration with Lifesize.