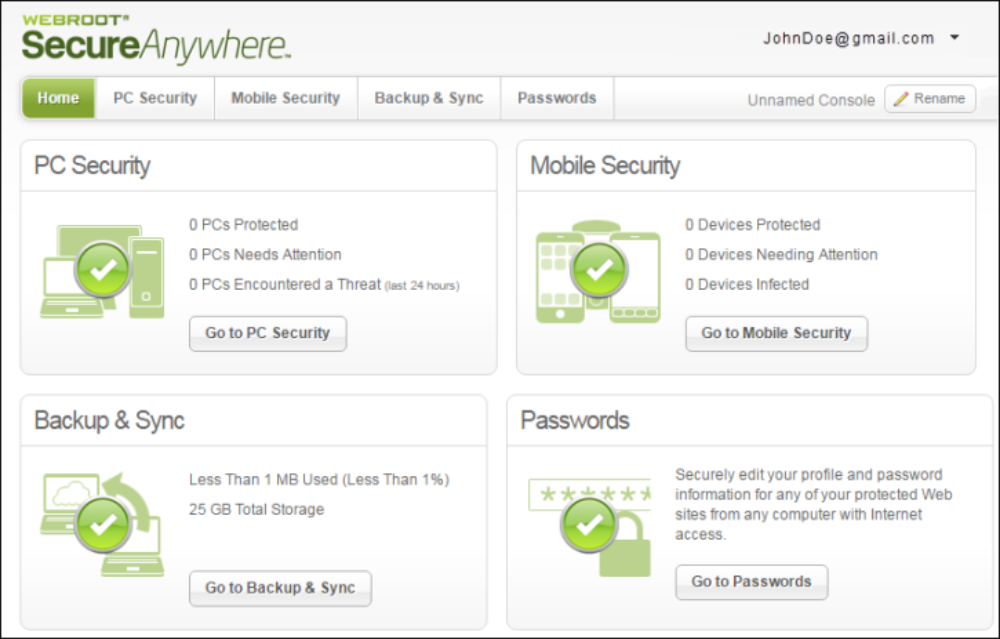 The main benefits of Webroot SecureAnywhere are its quick and hassle-free deployment, its malware prevention, and its predictive prevention.
Business looking to quickly protect endpoints will appreciate the fact that there are no complex installations needed when it comes to Webroot SecureAnywhere Business Endpoint Protection. The software also works alongside any anti-virus solutions businesses may already have, so the deployment process does not need to involve the uninstalling of other programs.
With dwell time reporting, users can see infections wherever they may happen in the business network. Security managers will appreciate this feature as they can see where the infection entered and where it was automatically dealt with by the software.
System endpoints are constantly monitored by the software and any process already tagged as malicious is immediately remediated so the system can return to its last good state. It is also smart enough to let IT personnel take the reins if it cannot identify whether a process is good or bad.
There are no signature or definition updates required since Webroot SecureAnywhere Business Endpoint Protection is deployed from the cloud. Wherever they may be or whatever device they are using, users can access the management console. Users can also oversee multiple office locations and their endpoint security processes.
Using machine learning, collective threat intelligence, and big data analytics, Webroot SecureAnywhere Business Endpoint Protection identifies threats in real time. Endpoints—whether they are unaffected or targeted—are kept safe from threats.