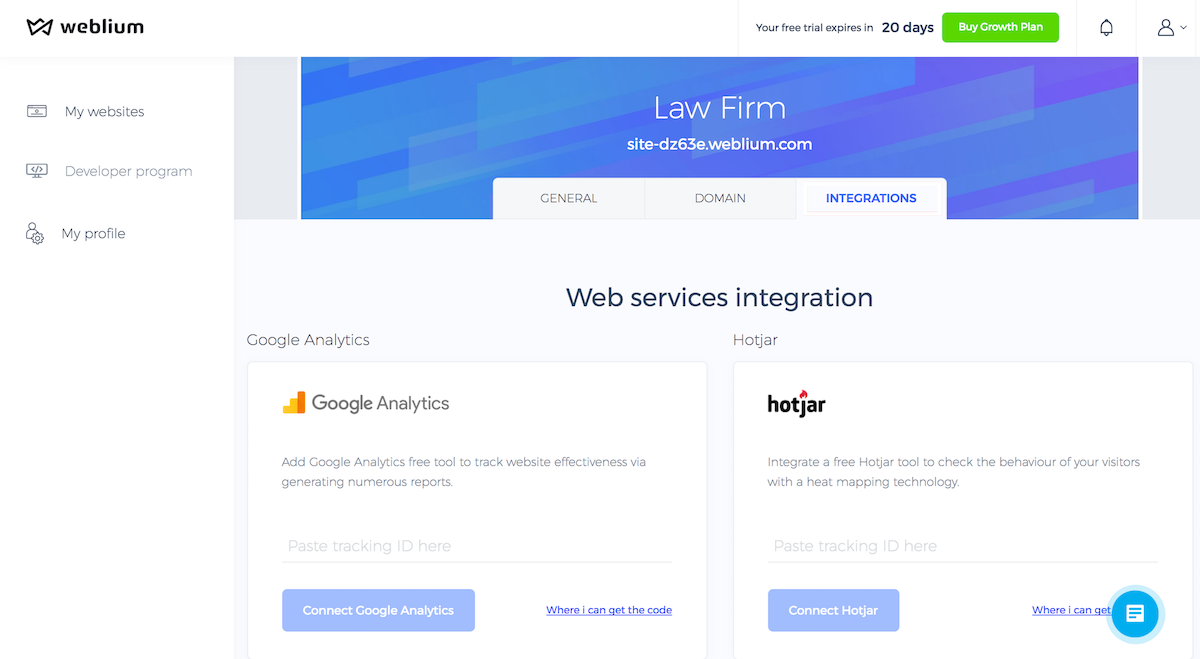 The main benefits of Weblium are ease of use, mobile adaptiveness, and cost efficiency. Here are more details:
Ease of use
Users can easily create a website in Weblium in minutes. They just need to pick a template, arrange blocks, preview the theme, and they're set. This is possible because the design elements are clickable and no codes are required.
Mobile adaptive
Users who wish to take advantage of Google's mobile-first interface upon websites are sure to enjoy how Weblium sites automatically have mobile versions.
Cost efficient
Weblium has a free version that allows unlimited editing. For paying users, it provides additional functionalities for a domain, cloud hosting, and SSL certificate for only $10.50/month.