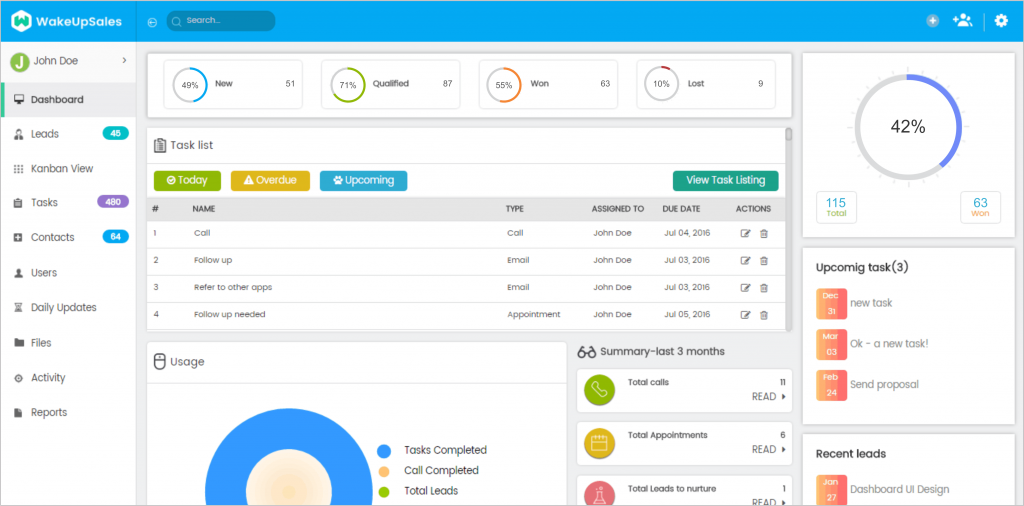 WakeUpSales makes it effortless for you to manage your contacts. You can easily create profiles for both individuals and companies, and automatically collect and add essential info such as phone numbers, email, official website, and company size into their profiles. It is also simple to change and delete contacts using the user-friendly Contact Manager tool.
Another important benefit is lead management. WakeUpSales provides you all essential lead details. You can learn where they are originating from, what triggers their actions, and what they seek from your company. Plus, you can use the efficient lead management tools to convert your leads into paying customers.
Efficient email management is a major highlight of WakeUpSales. You can manage your email accounts from within the system and need not go out to use your email client. This means you can check your messages, respond to issues, and send messages right from the center of the CRM software.
WakeUpSales also automates many key processes including email campaigns and follow-ups. You can set up the solution to automatically begin your campaigns and do follow-ups based on specific triggers and dates. This means you can say goodbye to inefficient and time-consuming manual follow-ups. Simply let WakeUpSales automatically perform important processes, while you focus on growing your business and making more profits.