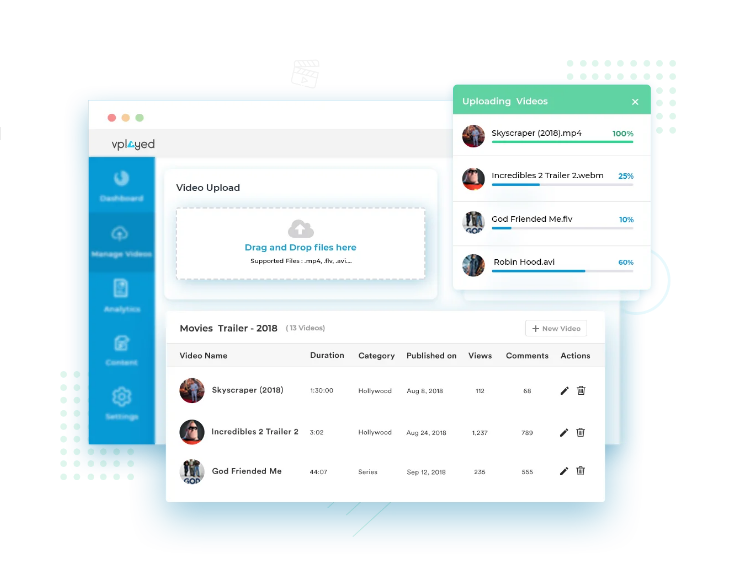 The main benefits of Vplayed are its buffer-free streaming capabilities, comprehensive monetization features, in-depth video analytics, and multi-device streaming. Learn more about each of these main benefits below. 
Buffer-Free Streaming Capabilities
The initial appeal that convinces most people to use Vplayed is that it takes buffer-free streaming to a whole new level. Through high-end coding and transcoding, it is able to host a seamless streaming experience. It also allows users to provide high-quality videos and audio streaming to an audience through a platform that is both scalable and usable. When it comes to managing digital assets, you'll want to conduct content management software analysis and comparison to determine what features you need.
Comprehensive Monetization Options
Vplayed also allows users to gain revenue from multiple monetization models. From flexible plans to providing coupons to server-side ad insertion, there are a total of 6 monetization models and third-party ad integrations for you to choose from. There is no shortage of options when it comes to hitting your target market through these models. 
In-Depth Video Analytics
Analytics plays a big role in every program with a monetization model, and Vplayed provides support in this front as well. It offers a dashboard for reporting so you can follow trends and behavior insight so you can alter your business design accordingly. 
Multi-Device Streaming
Vplayed underscores one important policy: your content, your choice. This means that you can format your audio or video any way you like it–store it, transcode it, and manage it as you please. 
On the flip side, your audience can view it from any device as well.