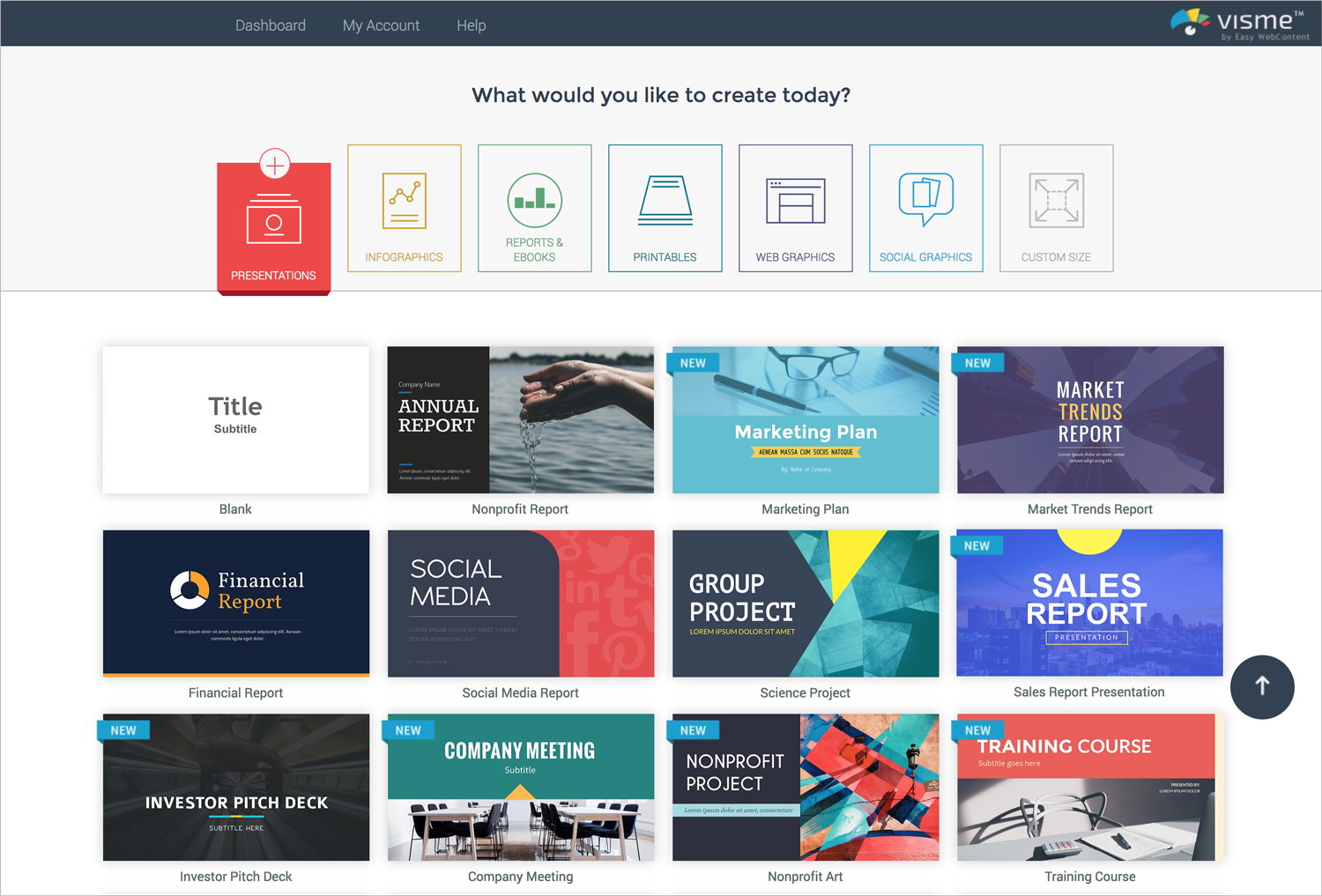 The main benefits of Visme are its wide range of options, highly configurable platform, and rich analytics. Know more about its benefits here:
Wide range of options
Visme has a broad range of fonts, icons, images, backgrounds, and templates for presenters to use. All of this can be used to come up with a presentation that is unique, attractive, and appealing to an audience.
Highly configurable
Customization tools allow Visme users to maximize the content they publish. They also allow for the importation of third-party content, which can then be curated with Visme's available templates. Work done with Visme can be published on other sites, downloaded in various formats, or shared on social media.
Rich analytics
Analytics features are also available for project managers, who need to measure the performance of content so future output can be improved based on customer feedback and customer experience. Accurate and up-to-date data on visitors and visitor behavior is provided by Visme's analytics tools. Managers can use these tools to see which content is popular with visitors, how much time visitors spent on the site, and how many of those visitors were unique. All of this data can also be downloaded as Excel reports.