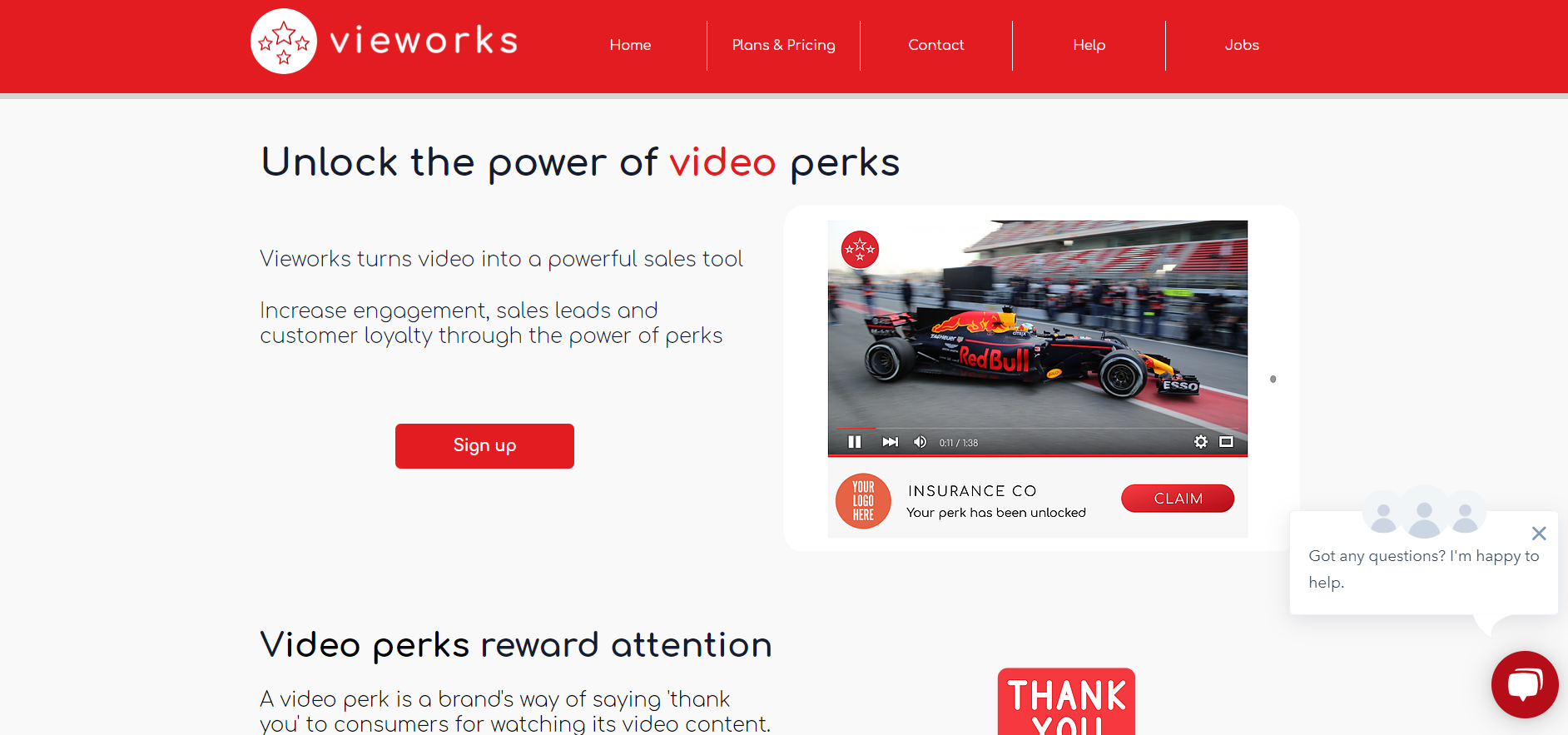 The main benefits of Vieworks are effective reward system, content boost, solid customer connectivity, video channel exposure and multiple third-party integrations. With that, here are its benefits:
Effective Reward System
Vieworks operates on its video perks feature that enables brands to "thank" their customers for watching their uploaded video. The feature is a great reward system for customers who view content from brands.
Content Boost
The platform helps brands increase customer view count and time spent on their uploaded video content.
Solid Customer Connectivity
Vieworks has functionalities that allow brands to generate positive rapport, solidify brand loyalty, and increase business conversions.
Video Channel Exposure
The tool allows brands to publish video content online on their paid, earned, and owned channels.
Multiple-Perk Options
Vieworks allows brands to pick from a library of perks they can reward to their customers. What's more, brands can set their own customized perks according to the products or services they are willing to offer.
Third-Party Integrations
The robust platform lets brands integrate to their own redemption, social, and marketing tools. Such integration allows brands to seamless connect to their third-party platforms with ease for improved content promotion and marketing.