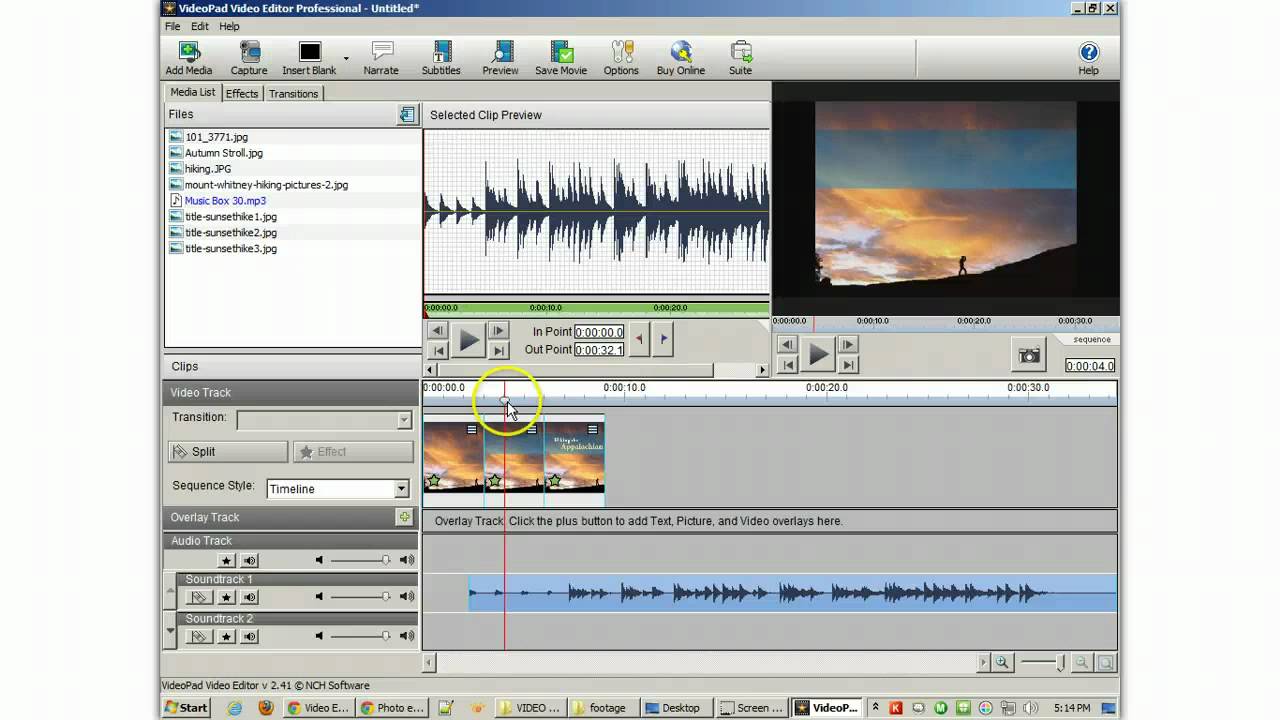 The main benefits of VideoPad are streamlining uploading videos online, exporting and watching videos on TV seamlessly, easily adding transitions and effects, having audio tools, and optimizing videos. Here are VideoPad's benefits:
Upload and Publish Videos Online
Many people aspire to make high-quality and attention-grabbing videos to share them online. Due to VideoPad's social media sharing and publishing tools,  uploading videos online is now easy to do. Users can share the videos Facebook and Youtube instantly without closing the app.
Export and Watch Videos On TV
Users can watch their videos on their TVs. This is possible as the software can burn videos to DVD, and users can choose whether to convert the videos into full HD, 2K, or 4K resolution.
Video Transitions And Effects
VideoPad can also enhance videos with visual effects and transitions from its large library. Users can also customize their selected transitions once they add them to the video. Once added, the duration of these transitions can be changed too. Lastly, users can also make their own visual effect template that can be used anytime.
More Ways And Tools To Optimize Videos
More than visual effects and transitions, VideoPad has additional tools that can improve videos. This app has a video stabilization feature that eliminates camera shakes that ruin the video's quality. VideoPad also has plugin support that allows the users to do cartoon rendering, apply monochrome colors, boost up the image sharpness and technically apply photo filters but for videos.
Audio Tools
Last but not least, the app is also equipped with audio tools which are used to create a soundtrack through mixing audio tracks, vocals, and music. Users can also do voice overs through this tool.