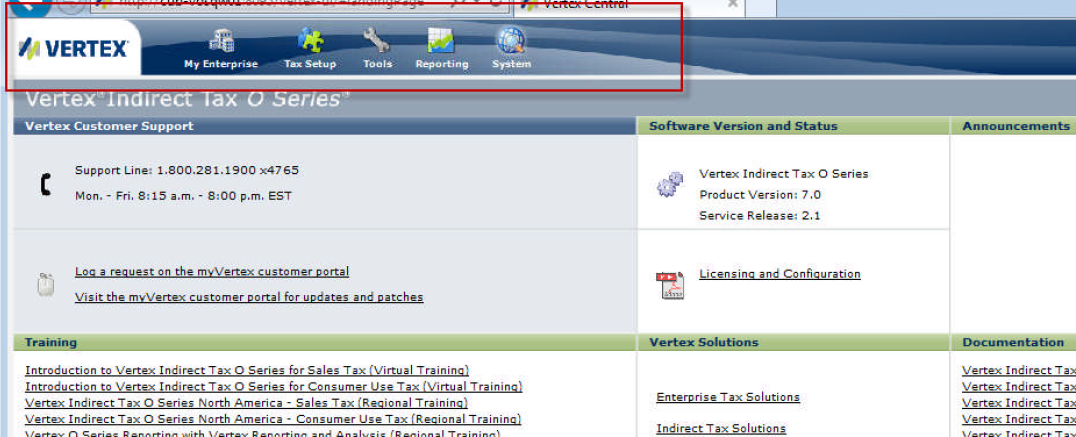 The main benefits of Vertex O Series are centralized and automated indirect tax processing, tools for U.S sales tax, global tax management, and consumer use tax, and powerful integration with the leading ERP software.
When it comes to Sales Tax, regulations and transaction rates are becoming more complex and inconsistent, which tend to cause compliance and operational difficulties to corporate tax departments. Vertex O Series simplifies all the aspects of the business process via tools for analysis, compliance, reporting, and tax calculation.
Organizations, on the other hand, need to have an effective and dependable way to manage Consumer Use Tax because it is the source of must-have revenue. The software lets you centralize tax management process for more accurate calculations. You can even pay consumer tax across the enterprise.
When it comes to maintaining rules, rates, and logic for VAT, and GST, there are various complications you need to deal with. The software offers an innovative solution so you can determine calculations, taxability, calculations, and reporting on GST, VAT, and other tax-related processes.
Retail businesses are always facing complex sales tax regulations and high-transaction companies are said to have difficulty in terms of auditing. Vertex O Series helps address all these concerns with the help of its tools. It offers automated and centralized tax management transactions across various sales channels.
For multinational hospitality businesses, it is hard for them to operate online and in different locations across the globe. Vertex O Series helps them centralize the tax calculation process so they can stay on top of rules and rates, calculate their taxes across locations, and organize local and state returns.