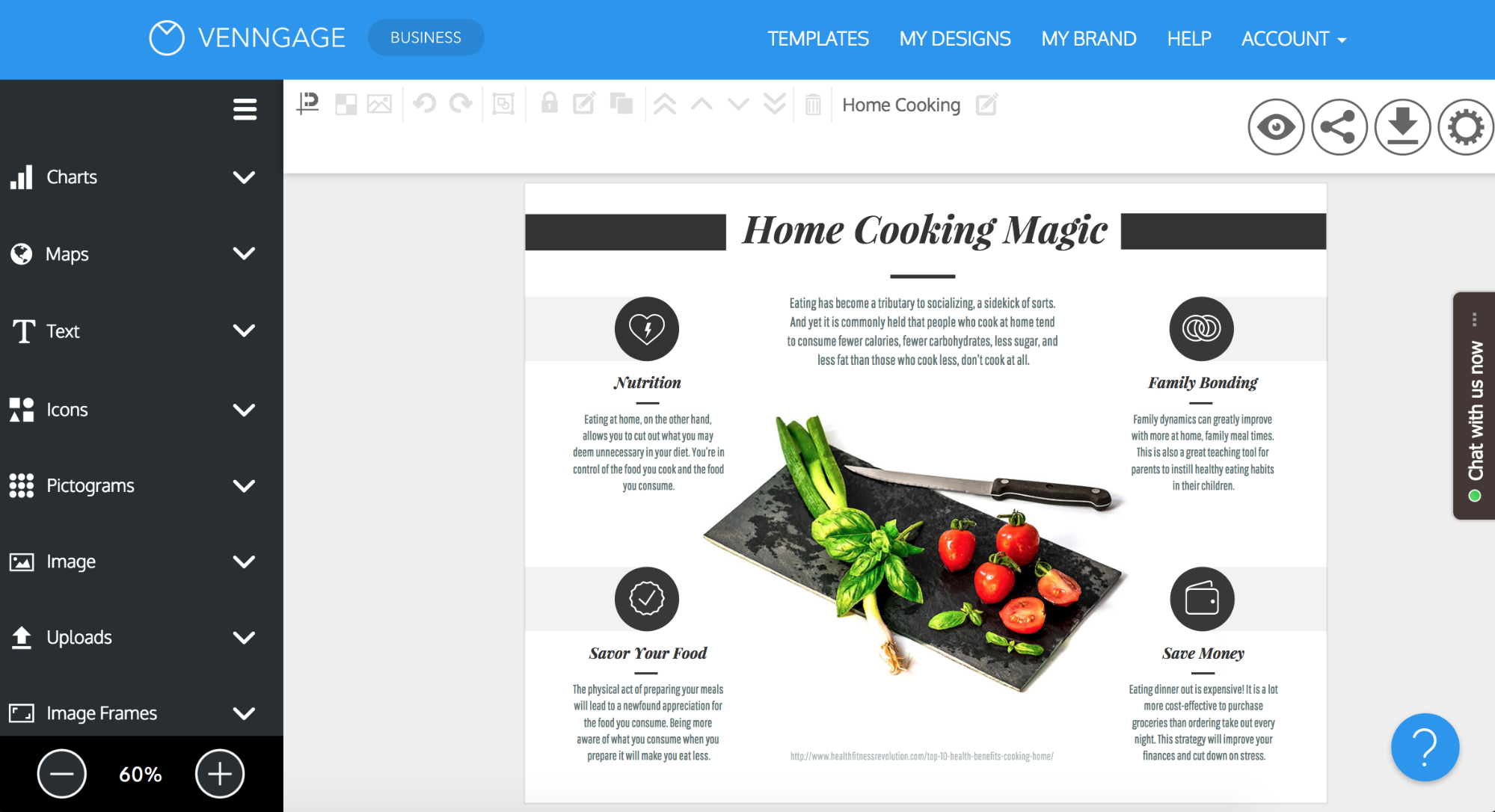 The main benefits of Venngage are its many design templates available for customization, cost efficiency, branding capabilities, and tools for sharing the projects after publishing. Here are more details:
Highly Customizable Design Templates
Venngage is lined with a large number of design templates that enable even the beginners to add a visually compelling touch to their contents. The user interface also makes this feature shine brighter compared to other template repository applications. The interface is equipped with every tool needed for editing practically all aspects of the templates. From size, content, opacity, text, to color, etc. users are sure to find a tool for them.
Cost-Effective
One of the major burdens of non-designer individuals or businesses is hiring professional to get their projects done. With Venngage, users are given a cost-effective solution for generating visually appealing designs thanks to how easy it is to operate. There would be no need to spend tons of cash to add a stunning touch to their contents. The system makes the entire process easier and it even provides users with total control over all their projects. This allows them to publish the ideas they have the way they want to.
Branding Features
Seasoned users can utilize the system's backend to stipulate various brand parameters. They can preinstall their company's logo into the published graphics as well as color, typeface, and taglines. All the said aspects can be used at the start of each creative process too, ensuring that all published contents are customized and branded.
Support for Sharing Finished Projects
With Venngage, users can seamlessly share their works on social media. It also allows publishing and embedding of finished projects on blogs or websites easily. Infographics, on the other hand, can be downloaded as an image or a pdf file.