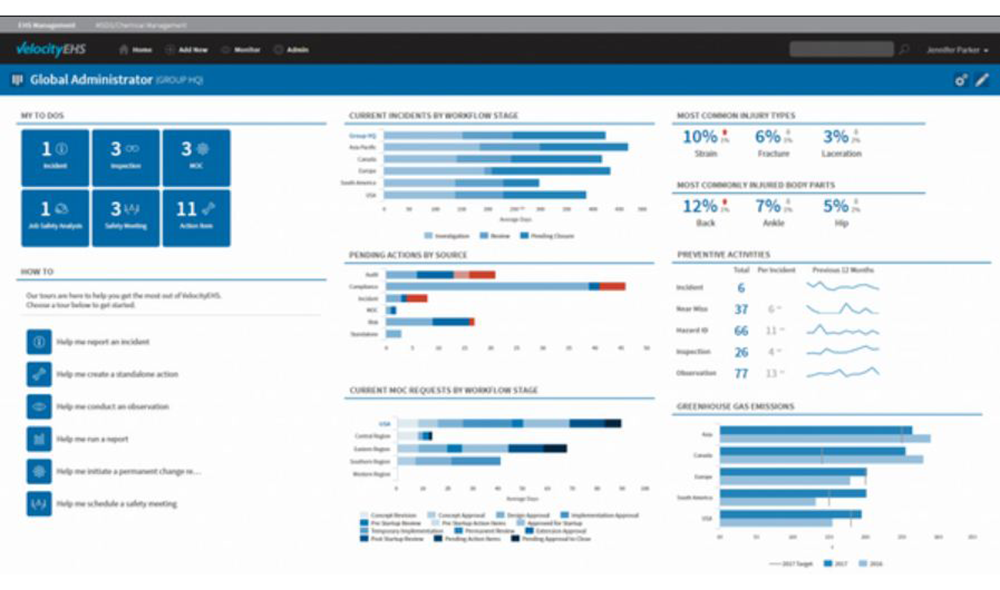 The main VelocityEHS benefits are it gains better visibility, streamlines processes, and maintains compliance. Here are the main details:
Gain better visibility
VelocityEHS is built to help you gain visibility into the critical aspects of your organization. There is no denying, spreadsheet-based systems can be ineffective in delivering clear visibility. With VelocityEHS, different types of data such as near-miss data, incident reports, environmental spills, and safety process data are centralized in a unified location. The centralization of data facilitates and simplifies the analysis, thereby delivering clear visibility.
Streamlined processes
In addition, it eliminates the use of traditional ways of monitoring and managing your industry's EHS regulations and standards. With VelocityEHS, there are no inefficiencies associated with spreadsheet-based systems. The solution streamlines processes and stores data centrally, to save the time spent on data collection. VelocityEHS makes it easy to access information and derive insights that simplify the evaluation and management of operational risks.
Maintain compliance
VelocityEHS is designed to eliminate the gaps in compliance and send notifications when updates are found. The system makes it easy to achieve and maintain organization compliance. It automates compliance management, enabling your organization to operate confidently. It also enables you to adhere to the strict industry standards and regulations, to avoid potential fines and penalties.