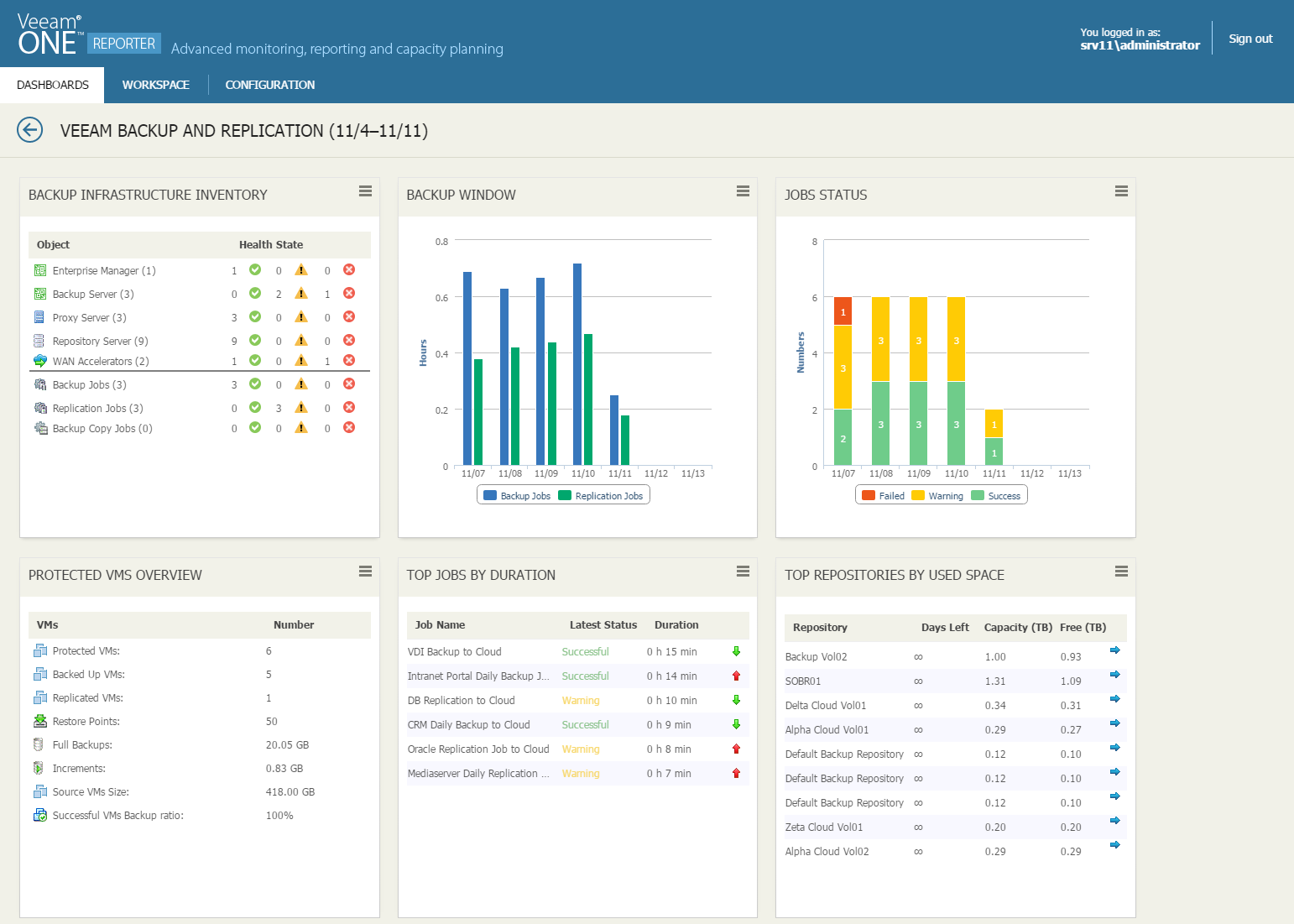 The main benefits of Veeam are full virtual control, third-party integrations, a balanced workload, swift recovery time, information sharing and reporting, efficient Office 365 backup, and storage options. Here's more info:
Full Virtual Control
Veeam has the ability to control and automate virtual structures to ensure improved visibility and enhanced efficiency.
Third-party Integrations
The tool integrates with other virtualization platforms in the industry. Some of the most known apps that Veeam can integrate with include VMware and Microsoft.
Balanced Workload
Veeam boasts some of the most state-of-the-art functionality that ensures workload is evenly distributed in both virtual and physical channels.
Swift Recovery Time
Users can easily recover files and apps that have been deleted by accident in as little as 15 minutes. This can only be made possible via the tool's automated recovery process.
Information Sharing and Reporting
Users can connect different cloud servers and seamlessly share workloads across them. This enhances efficiency and allows each user to view the current performance from every server. It collates all data by means of interactive reporting. Every work being done is thoroughly documented to ensure it complies with rules and regulations.
Office 365 Backup
Virtual cloud backup is currently available for Office 365. Users will have a peace of mind knowing their files can be restored at any time of the day or night.
Storage Options
Veeam has different storage options available to cater to every user. Users will no longer have to worry about file storage limitations. The tool's servers are constantly available, and data is backed up at designated intervals to ensure users won't lose out on critical files.