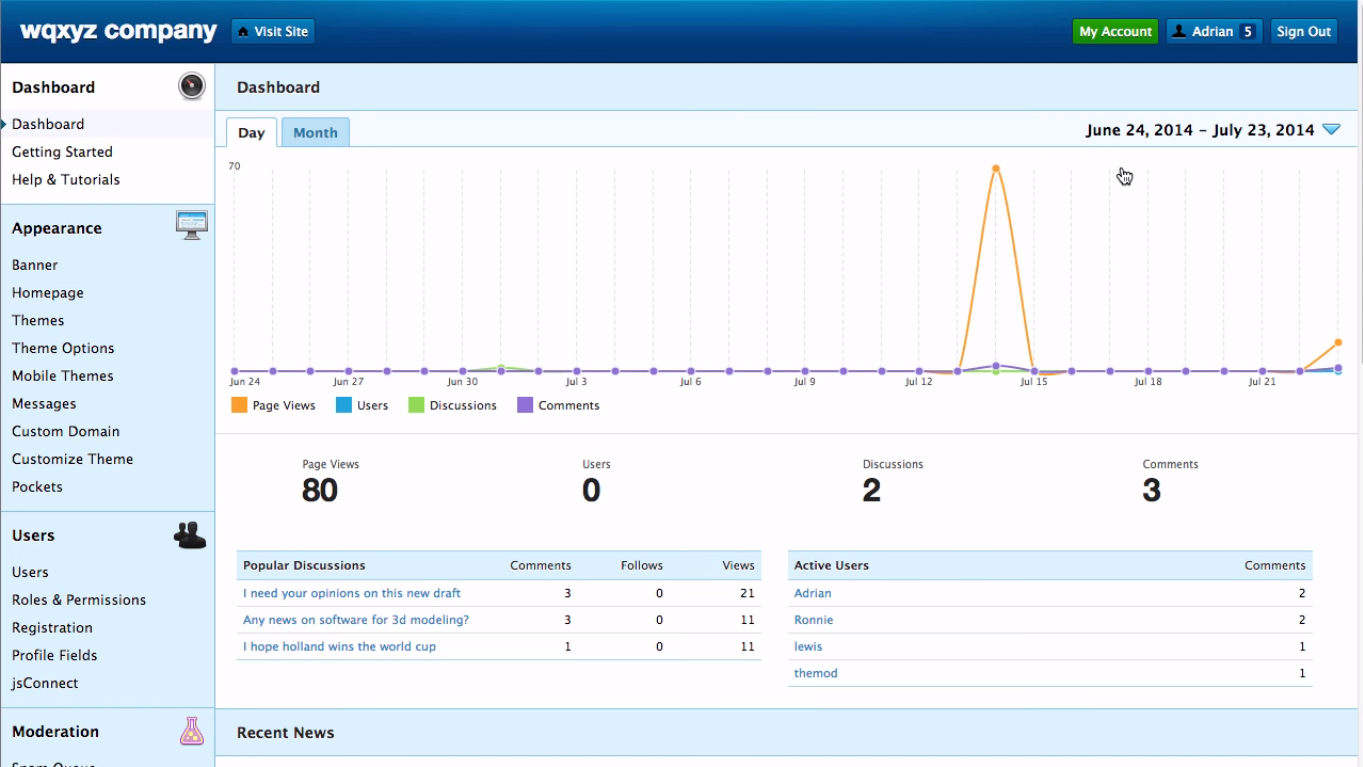 The main benefits of Vanilla Forums are its capability to create a unique space for businesses and their customers, moderation features, and ease of use.
Vanilla Forums is an application that allows organizations to build online community bases where they can interact with their audiences. By building these virtual forums, businesses create a support system where every member, not just company employees, can pitch in for a solution. Additionally, this serves as a conversion platform for prospective consumers and as a loyalty push for existing patrons.
Concerning the interactions between staff and members, Vanilla Forums lets companies control what customers can do on the community site. There are also robust moderation tools within easy reach to ensure that discussions are clean.
Vanilla Forums does not require in-depth technical know-how for setup, which is beneficial to companies with small teams. This is because the solution has a sleek yet navigable user interface that makes installation, usage, and management streamlined. It can also push user adoption because of its familiar layout that can be found all over the internet.