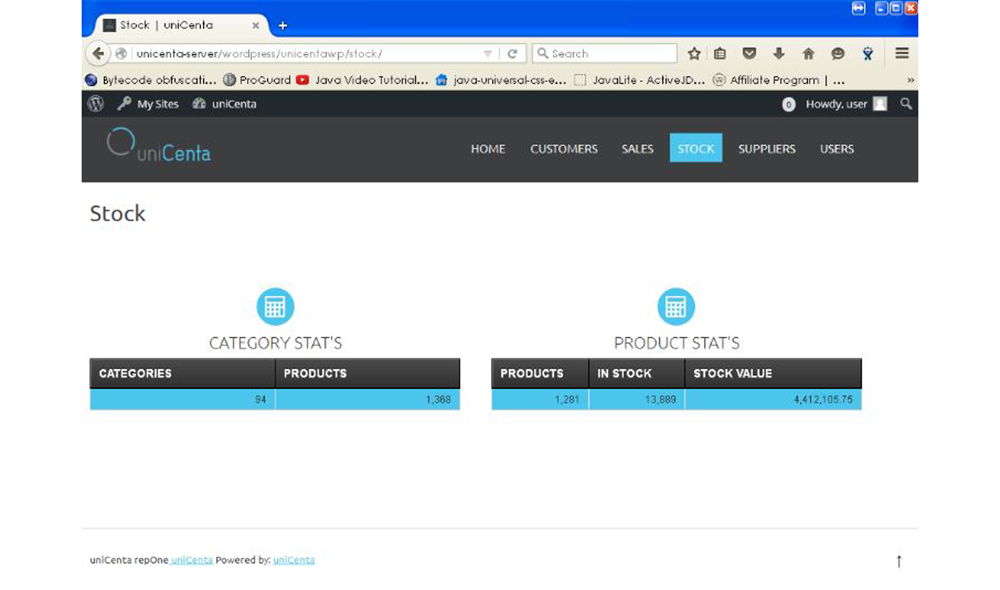 The main benefits of UniCenta are it's easy to implement, customizability, and user-friendly dashboard. Here are more details:
Easy to implement
One likable attribute of UniCenta is its ease of deployment. The solution offers an exclusive subscriber-only customer club. Through this club, you have the help you need to get the solution up and running without a struggle. The club connects you with an expert to minimize the time spent on the installation. Besides, you can rely on regular updates, free online forums, and other resources to expedite the installation.
User-friendly dashboard
Another benefit of UniCenta is the User-friendly dashboard. The dashboard is designed to provide quick access to key functionalities such as sales reporting, customer management, and inventory management. The customizable GUI displays customizable tickets and receipts. Furthermore, UniCenta can be installed on numerous terminals in all your locations, thereby saving you a substantial amount of money.
Customizability
Better still, UniCenta is a unique system that is highly customizable. The solution comes with a reliable set of features that can be personalized to suit the way your business operates. Whether it's managing people, payments, or products, UniCenta gives you the freedom to customize the core functionalities. You also get the freedom to select how you want to host your database either in the cloud, on premises, or self-hosted.