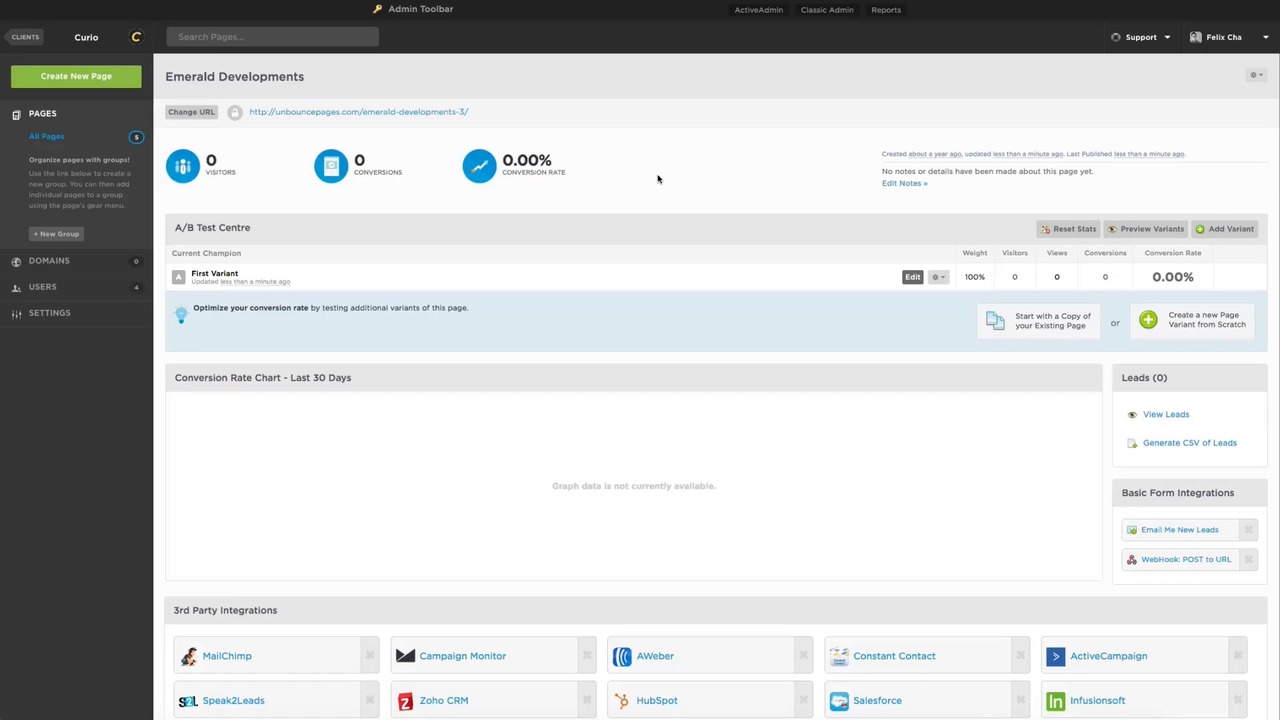 The main benefits of Unbounce are its limitless page creation and experimentation, mobile-responsive features, the availability of ready-made templates, multiple-handling of clients, and reliable performance. Here are the details :
Limitless Page Creation and Experimentation
Unbounce lets you launch and carries out split tests on as many pages as you need. This means that you can make sure that the pages you create work for you and your business. On top of this, you can also launch the pages you create on different websites.
Mobile-responsive Features
Recognizing that the market is now mobile-centric, Unbounce has adapted its interface to cater to your customers on their phones. This includes the introduction of widgets and special scrolling graphics.
Ready-made Templates
To make it easy for you, Unbounce provides more than 85-page wireframes you can choose from. You can choose from these or, of course, work from scratch if you prefer.
Multi-client Handling
Oversee various client projects by simply logging in to just one account. Unbounce lets you regulate your customer's prospects too.
Reliable Performance
You can depend on Unbounce for its speed too. With four IT operations set up across the globe, you won't have to worry about page lags. Not to mention, there is a close to 100% operation-time.