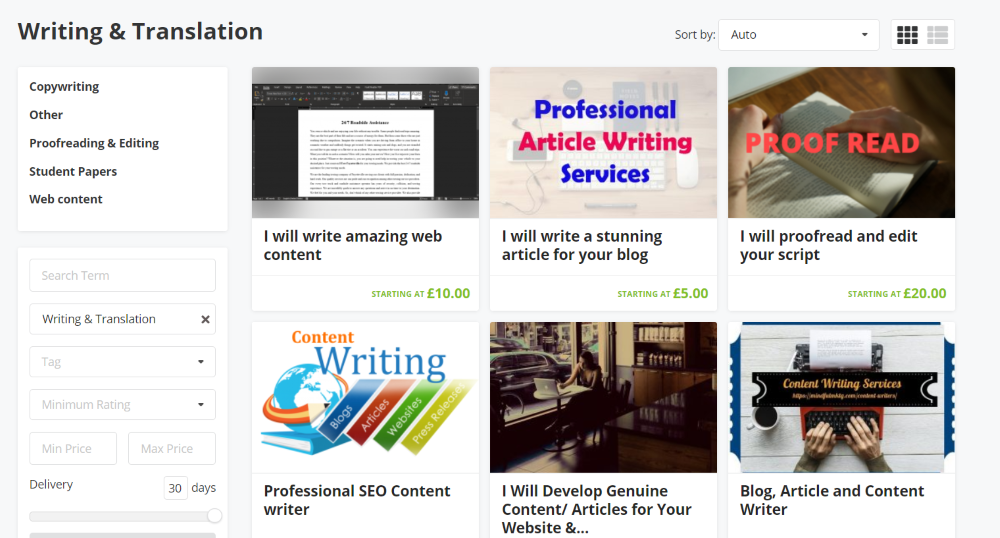 The main benefits of Uklic are guaranteed payment and service delivery, a diverse range of services, and features that facilitate smooth transactions. We explain each of these benefits below—keep on reading.
Guaranteed Payment and Service Delivery
Uklic addresses one of the main pain points of online freelancers and service buyers today: making sure that the other party keeps their end of the bargain.
Thanks to the security that Uklic provides, freelancers will be empowered to complete their output with the assurance that they will be compensated for their services. In turn, clients can also rest assured that they will get the best value for their money.
A Diverse Range of Services
Whatever online service a user might need (or a freelancer might be able to provide), Uklic is sure to have a category for that specific niche. A plethora of services and job opportunities are offered within the platform–from graphics and design to programming to writing, and even lifestyle services.
Features that Facilitate Smooth Transactions
Exchanging files, sending order briefs, and collaborating between the seller and a buyer are done within Uklic's built-in conversation and transaction management system. This drives transparency between parties and allows Uklic to settle possible disputes should the need arise.