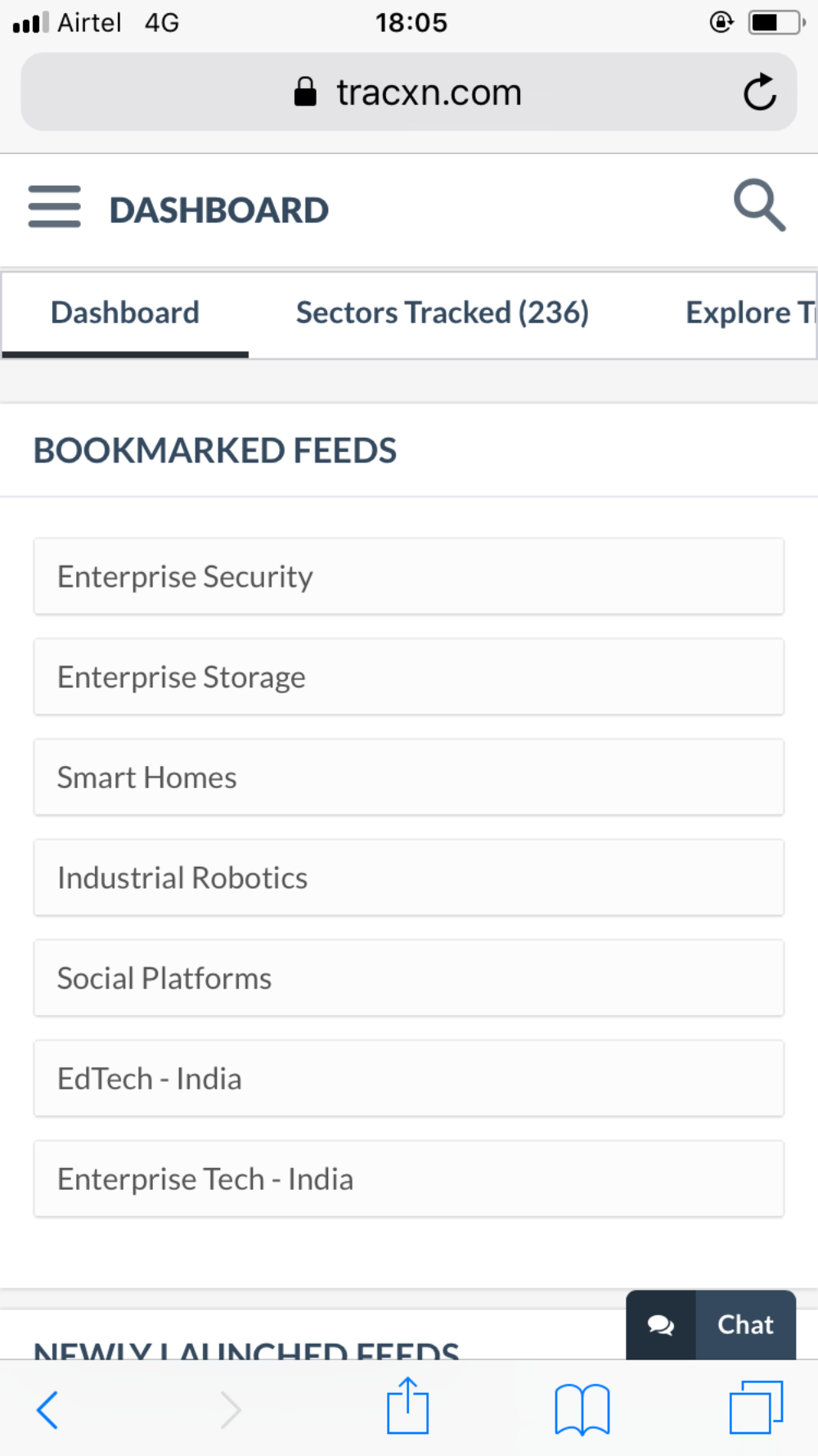 The main benefits of Tracxn are its solution for discovering the next big thing, its weekly delivery of startup profiles, and its sector-specific startup analysis.
Unlike most data analytics firms who look at the signals and information from large companies, Tracxn looks at new and burgeoning tech companies that have the potential to become the next big thing and then shares this data with the private equity firms, corporate development teams, and venture capitalists who are eager to support them.
Every week, Tracxn provides clients with thousands of curated startup profiles that are sorted by industry and the client's requirements. Over 200 business sectors are currently covered by Tracxn, which include consumer, technology, ad tech, enterprise infrastructure, and much more. Big companies like Target, Stanford University, Goldman Sachs, and Wells Fargo are some of the big name clients that subscribe to Tracxn.
Tracxn's sector-specific startup analysis functionality is a useful feature that lets clients see how new business models function and perform once out in the marketplace. Tracxn also identifies the categories where startups can perform the best, so investors can figure out their priorities and determine which startups they want to get involved in first.