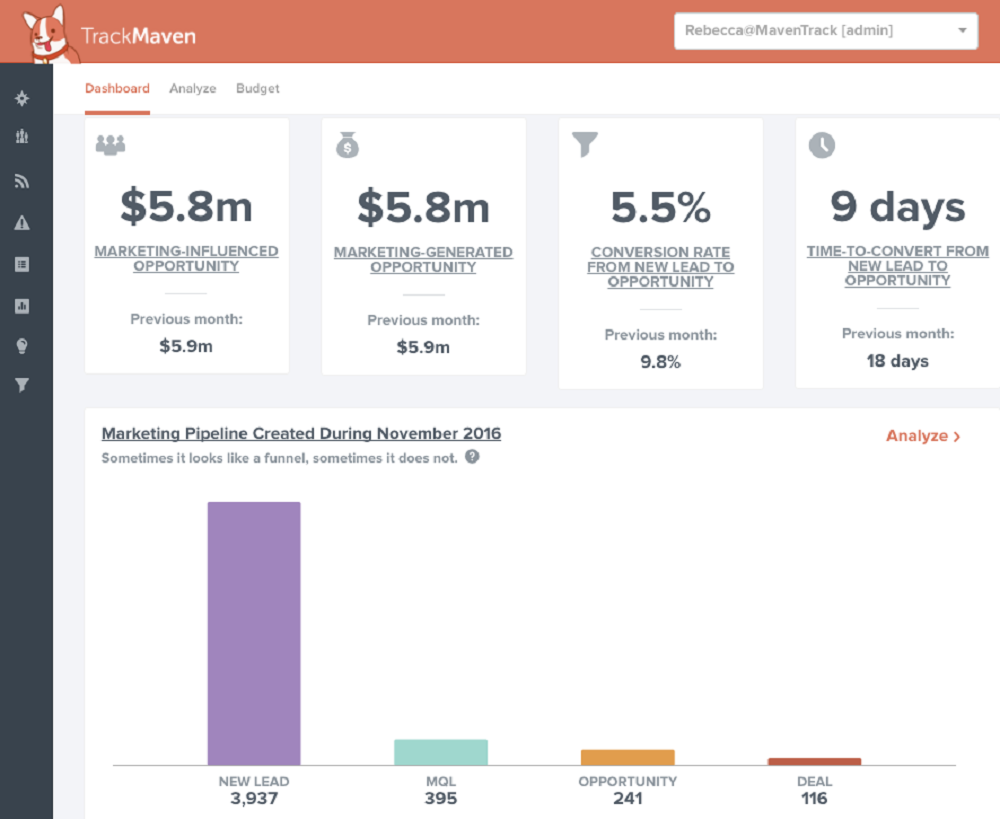 The main benefits of TrackMaven are its capability to gather data from numerous reliable sources, performance tracking against the competitors, ability to provide smart insights for businesses, enhanced intelligence collection capabilities, and information filtering to get only what users want. Here are more details:
Multiple Reliable Sources
TrackMaven was developed specifically for enterprise marketers and big brands. It's designed for collecting data from various sources such as SEO data, traffic, content marketing data, YouTube, Twitter, and Facebook. There are even instances where data is bought straight from sources, including Compete, MixRank, WhatRunsWhere, Alexa, and SEOmoz for a more detailed and in-depth analysis.
Tracks Performance Against Competition
Marketers are furnished with actionable and reliable information, specifically about their competitors' actions and which of those are working for their business. It also displays benchmarks that show the average performance of the competition.
Smart Actionable Insights 
TrackMaven removes the guesswork in the process of assessment of a company's digital marketing strategies' impact. This results to users obtaining actionable and smart insights that are derived from in-depth analysis of their content as well as their competitors across a multitude of key channels, including SEO, ads, earned media, email, blogs, and social media.
Boosts Intelligence Gathering Capabilities
The system is designed to boost the intelligence-gathering functionality of businesses with regards to the performance of the competition. It's also made for informing companies about the status of their campaigns, whether owned, earned, or paid. TrackMaven then finds high quality and actionable information from competitors and then use that for enhancing the users' business marketing campaign.
Information Filter
TrackMaven has a filter option so that users are ensured of getting only the particular information that they are looking for. This is useful since tailored information has a better chance of formulating an improved strategy for going after the audience.