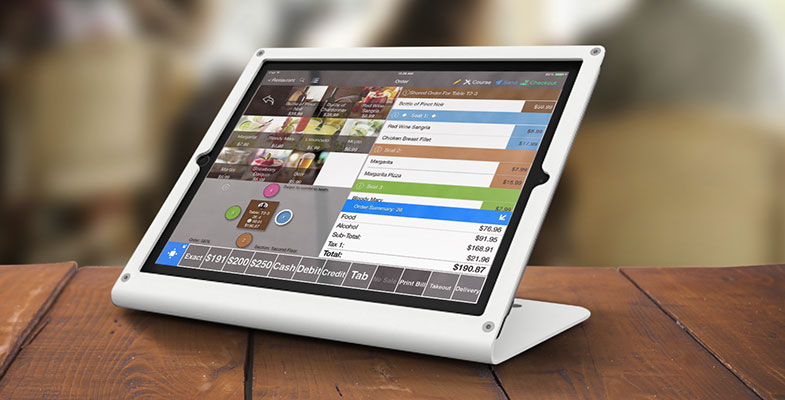 The main benefits of TouchBistro are its flexibility, stability, and general usability. These are what to expect when you implement TouchBistro:
Flexibility and Stability
TouchBistro reviews confirm is a reliable hybrid POS platform that offers restaurants the two great advantages of flexibility and stability. You don't need internet to run it as it operates on a local connection. The advantage is you don't need to worry if your internet does down during peak business hours. You can depend on the system's reliable connection as well as convenient access to menu management and reporting in the cloud. This means operators and owners can supervise their business from anywhere, anytime.
Self-Ordering Kiosk
Our TouchBistro review confirms that its self-ordering kiosk can be used by fast casual and quick service restaurants to take orders more quickly, reduce labor costs, and generate more revenue. One of the key benefits is it enables automatic upsells by prompting customers to add toppings and combo items which increases their bill amount. In addition, the system collects cash payments and reduces front-of-house employee expenses. You can utilize its customizable interface to highlight promotions, share information about nutrition and ingredients, and merchandise high-profit menu items.
Designed for You
TouchBistro has been designed specifically for the restaurant sector and addresses the unique needs of restaurateurs. This iPad POS solution offers smart features for restaurant-specific issues such as menu changes, custom floor plans, table management, and bill splitting.
Convenient Mobility
You can improve your customer service by taking this solution tableside to show images of your menu items, reduce errors, and customize orders. Your staff will be able to take more orders and attend to more tables. This can help them earn more tips for themselves and more revenue for your restaurant.