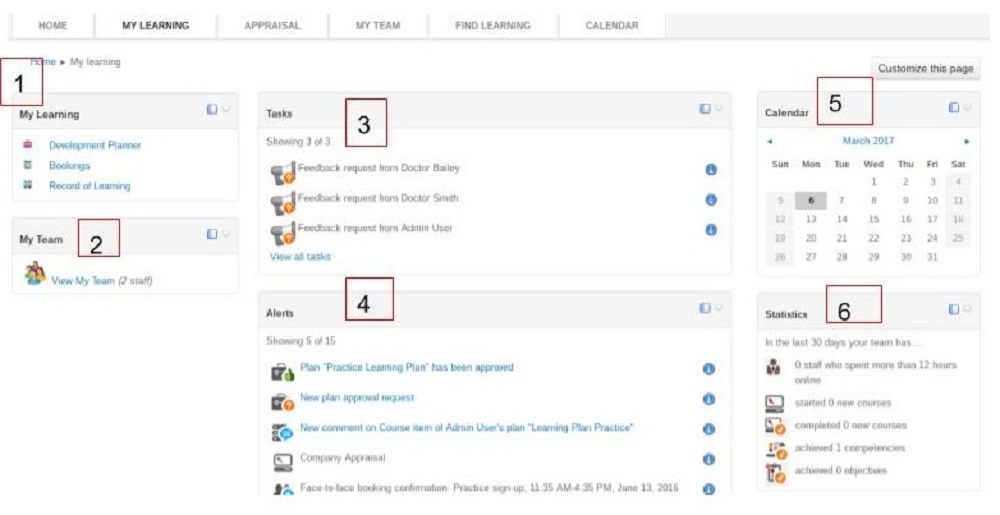 The main benefits of Totara LMS are its features to track and manage every learner's performance, user-authored training programs, individual learning plans, and incentive system. Here are more details:
Monitor and manage learner performance
Totara LMS combines learning management capabilities with performance management functionalities. This allows the system to provide features such as course authoring, certification path management that includes performance appraisals, learning progress monitoring, and feedback and goal management.
Allows creation of own programs
One of the features included in the system's learning management modules is the capability it gives you to author and manage learning programs of various nature such as instructor-led, self-paced, learning, social learning, and face-to-face. Certification programs can also be defined and managed for compliance purposes.
Individual learning plans
There is also an option for planning a course catered for individual learning. It can be developed specifically to certain employees to track and plan their training program while considering factors such as their compliance needs, competencies, and objectives.
Motivational badges
To keep learners from having a waning interest in the course, incentives can be given. Totara LMS offers motivational badges, which management can issue to their employee as they gain learning achievements. Not only does this give employees a tangible recognition of their achievements but it gamifies them too.