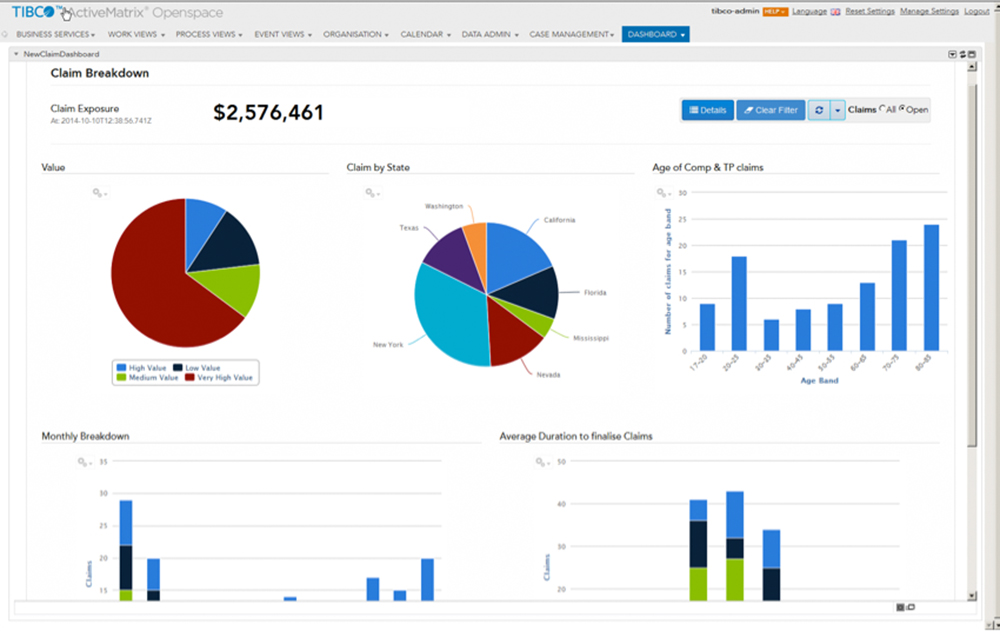 The main benefits of TIBCO BPM are it is built with dashboards which make it easy for users to monitor their business operations and processes deeply and comprehensively,  permits the documentation and visualization of how a business should operate, and delivers a rules engine that guides users in making the right decisions and taking the best course of actions. Find out how TIBCO BPM can improve how you run your business here:
Deeply And Comprehensively Monitor Your Business Operations And Processes
Among the great features incorporated into TIBCO BPM is that it enables users to deeply and comprehensively monitor all aspects of their business operations and processes. This is made possible through the aid of its dashboards. These dashboards show them important information and details about their business processes, tasks, and resources, giving them answers to whatever questions they have in mind. They can also utilize the dashboards to monitor and evaluate how their business is performing, find out if they are delivering the level of service expected by their business partners, and check whether they are meeting the goals and requirements of their business.
Document And Visualize How Your Business Must Operate
TIBCO BPM delivers a tool that allows users to document and visualize how their business must operate. It lets them build and present interconnections between employees, business processes, and systems. Because processes and relationships are clearly defined, explained, and shown, people within their organization will be able to work consistently, efficiently, and smoothly.
Build Logical Business Rules To Improve Decision-Making
Another tool present in TIBCO BPM is a rules engine which can be utilized for crafting logical business rules. With this tool, users are given the ability to choose the right tasks or actions based on specific scenarios or situations and for certain conditions. In other words, it can help them improve how they make decisions.